Prime Minister Narendra Modi on Monday dedicated the National War Memorial, spread over 40 acres in the India Gate complex in New Delhi, by lighting the flame positioned at the bottom of the stone-made obelisk.
A senior defence official said the project has been executed at a cost of Rs 176 crore and its design was selected through a global competition.
The memorial pays tribute to soldiers who laid down their lives defending the nation during Indo-China War in 1962, Indo-Pak Wars in 1947, 1965 and 1971, Indian Peace Keeping Force Operations in Srilanka and in the Kargil Conflict in 1999.
Here are dome of the glimpses of the memorial.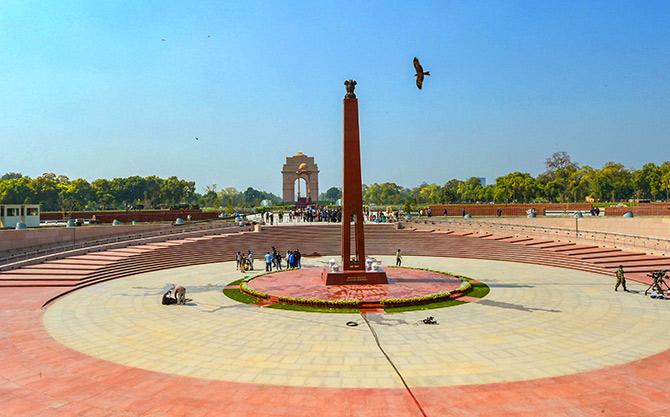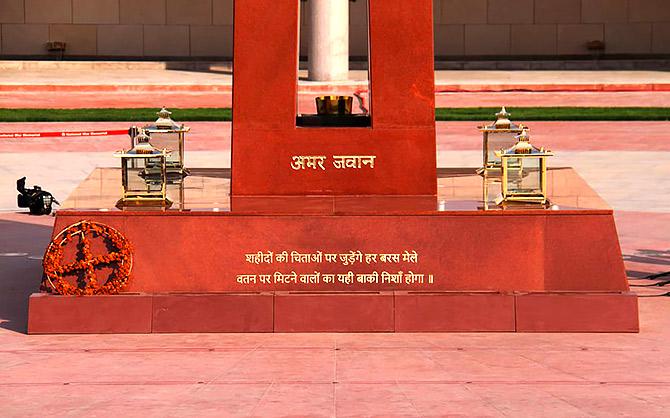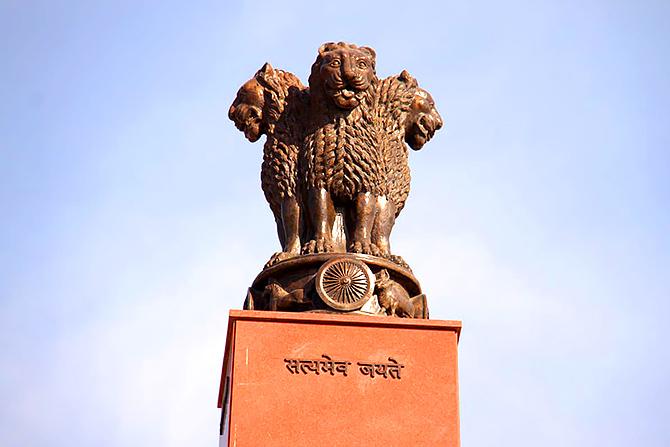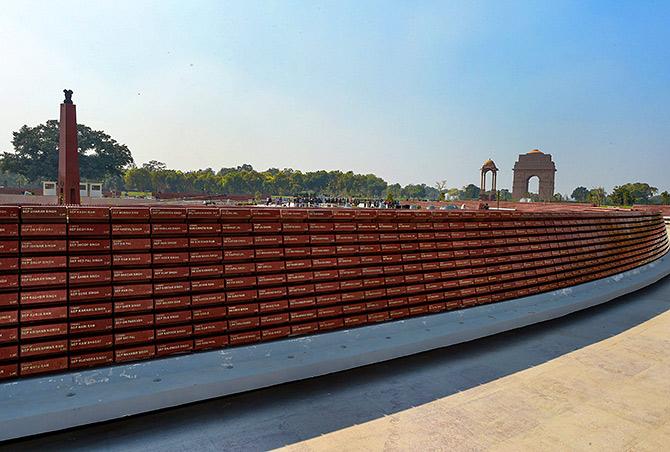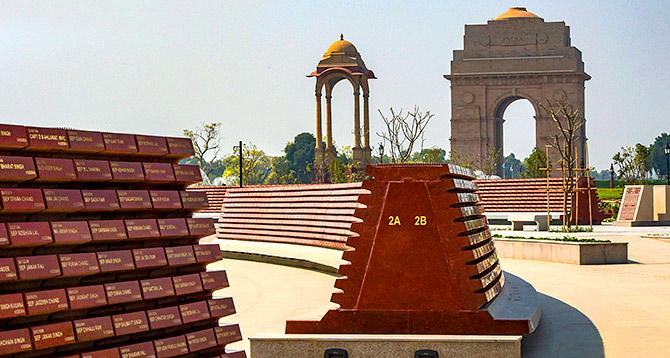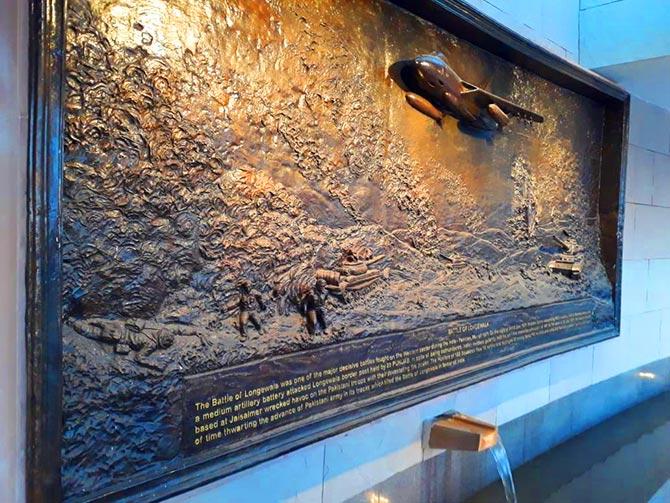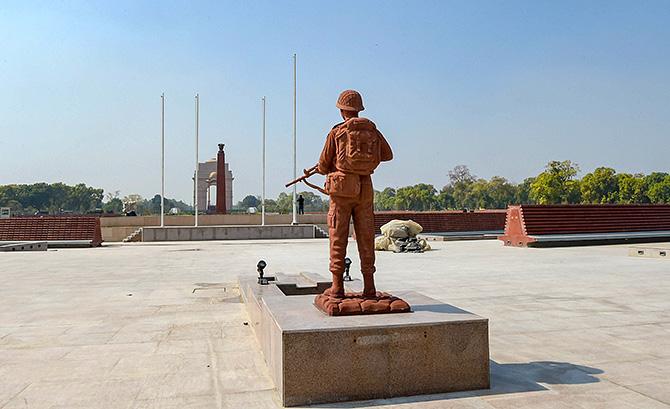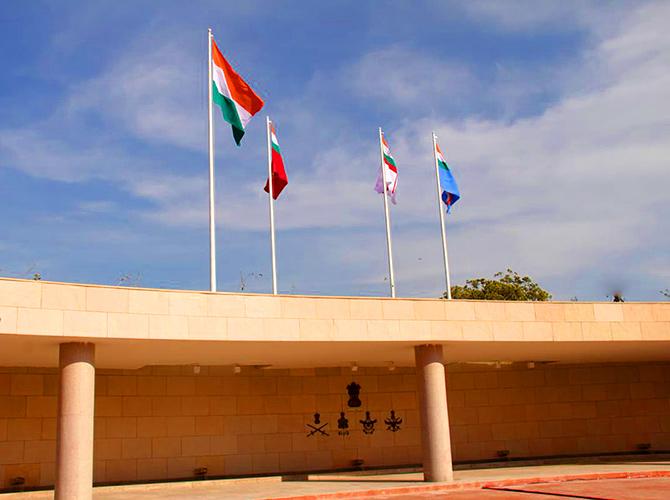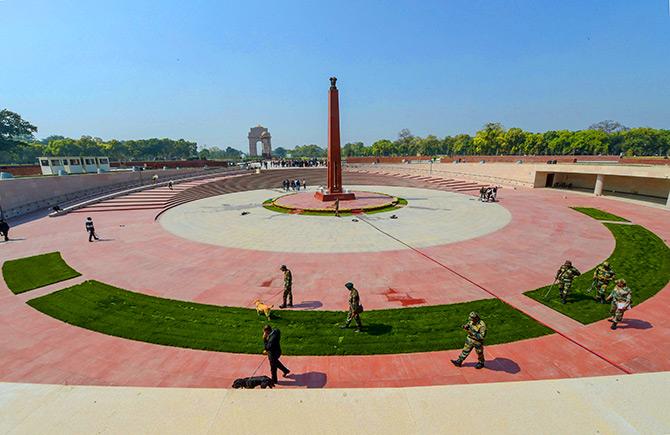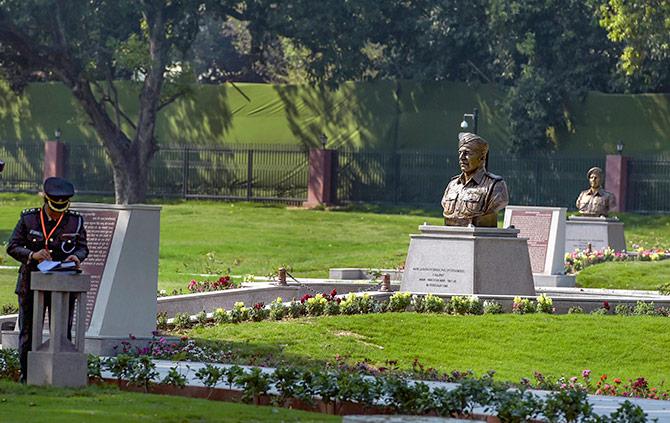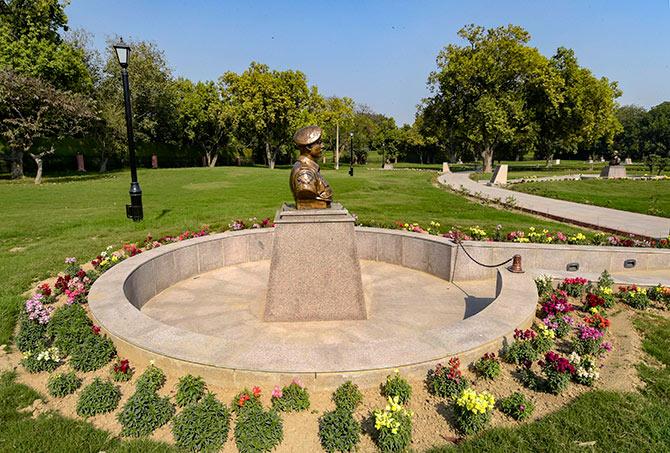 With inputs from PTI