A Filipino couple did not let their wedding get foiled by nature as they went ahead with tying the knot, against the backdrop of the ash-spewing Taal volcano on Sunday.
Chino and Kat Vaflor were tying the knot at a venue 10 miles from the Taal Volcano when wedding photographer Randolf Evan captured dramatic shots of the couple with the ash plume seemingly overhead.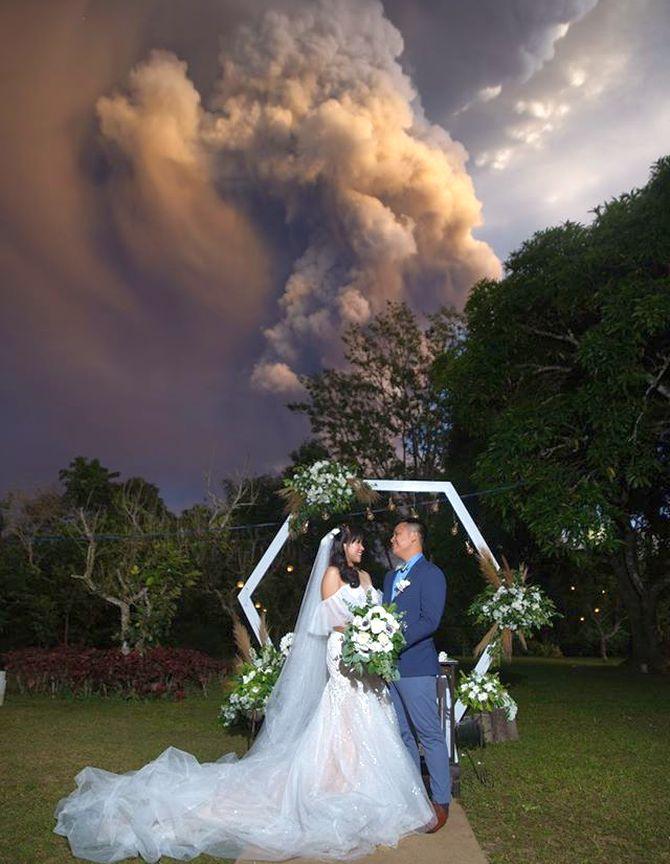 Wedding photographer Randolf Evan told the BBC there was 'no prior notice at all' that the volcano was stirring.
"We noticed white smoke coming out of Taal during preparations around 2 pm and from then on we knew something unusual was already going on with the volcano," he was quoted as saying.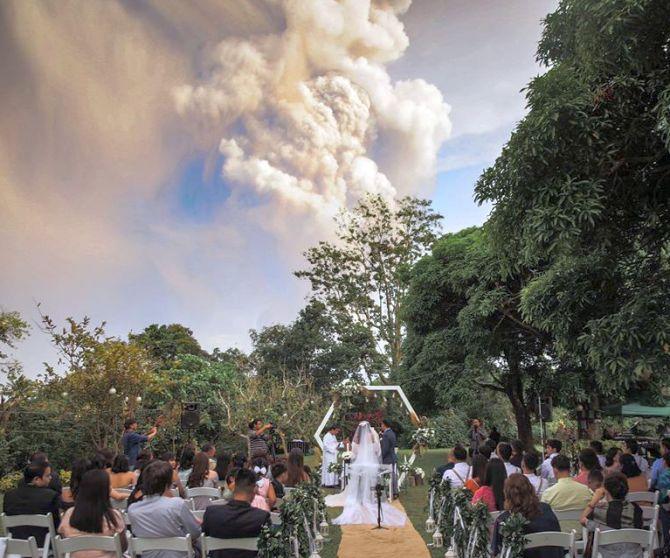 The authorities in Philippines raised the alert to the second-highest level as they warned an 'explosive eruption' could take place in as little as a few hours. But, the wedding went on as planned -- just six miles from the volcano.
On Monday, the volcano appeared to get more volatile with fountains of lava seen gushing from it; and clouds of ash blowing more than 60 miles north of it, into the nation's capital, shutting down its international airport.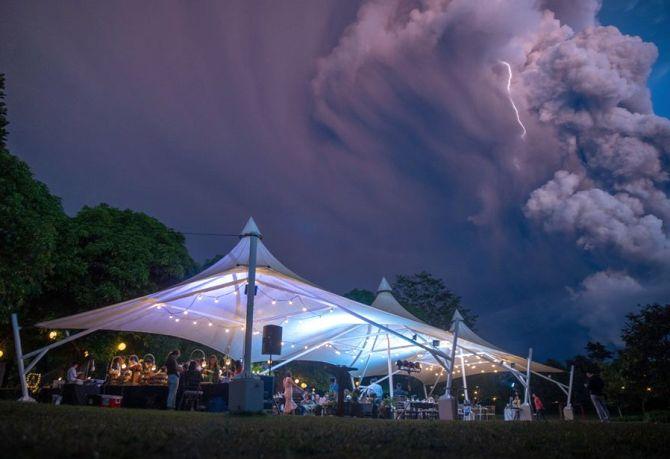 Authorities have been scrambling to evacuate more than 6,000 villagers from the volcanic island which is located in the middle of a lake -- a popular tourist spot.
Taal sits in a picturesque lake and is one of the most active volcanoes in a nation where earthquakes and eruptions are a frightening and destructive part of life.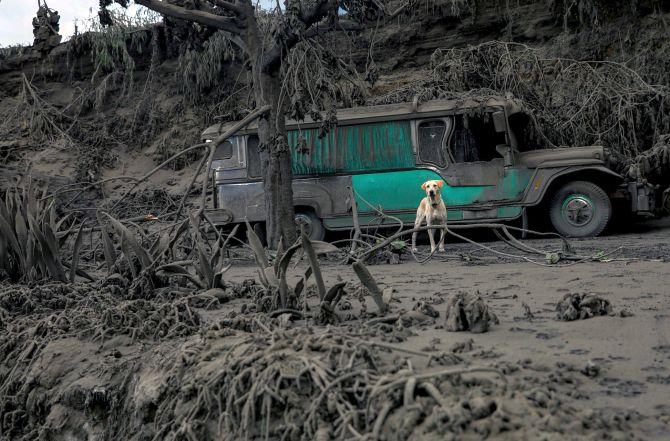 The country's volcanology institute says the small island where the volcano lies is a 'permanent danger zone,' although fishing villages have existed there for years.