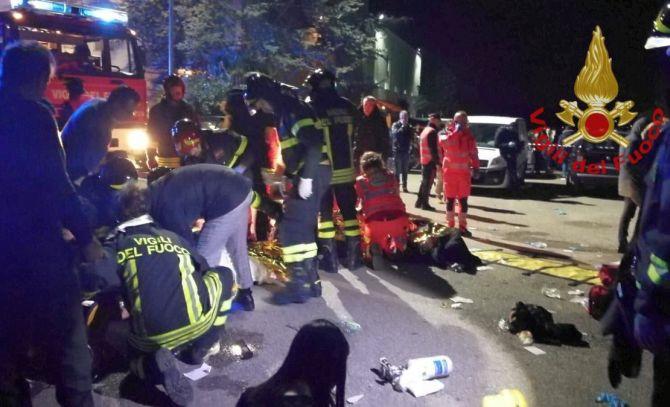 Six people were killed in a stampede at an Italian nightclub in the town of Corinaldo, near Ancona in the wee hours of Saturday morning, country's Civil Protection Agency informed.
Al Jazeera cited Italian news agency ANSA reporting that 120 people were injured in the stampede that occurred at Lanterna Azzurra nightclub in the central Italy town of Corinaldo, about 88 miles (141 km) east of Florence.
The nightclub was hosting a concert of a popular Italian rapper Sfera Ebbasta.
The injured have been admitted to the hospital for medical treatment.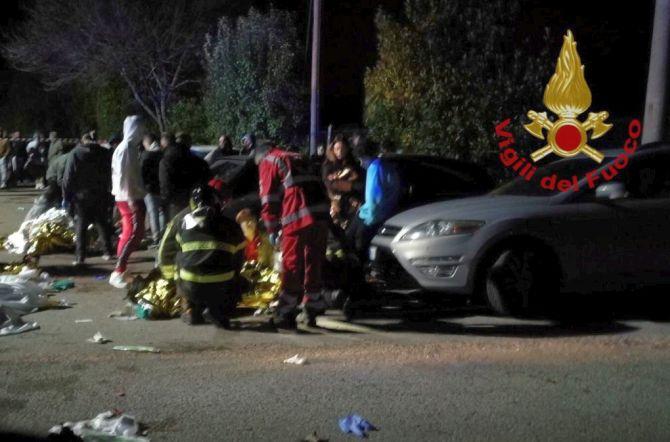 The Civil Protection Agency took to Twitter saying, "The cause may have been the dispersal of a stinging substance, the young people fled and trampled over each other. Sadly, six people died and dozens are injured."
The victims include five people under the age of 18 -- three girls and two boys - and an adult woman who accompanied her daughter to the concert.
An official said that 14 of the injured were in a critical condition, and 40 less serious.
With inputs from agencies
Photographs: Vigili del Fuoco/Handout via Reuters