Prime Minister Narendra Modi has a huge fan following with a legion of supporters. However, in the recent past, B-Town celebrities have jumped on to the Modi bandwagon, with many of them being very vocal about their support for the PM.
Some have even gone on a spree to get snapped with the prime minister. Here's a list of a few of them: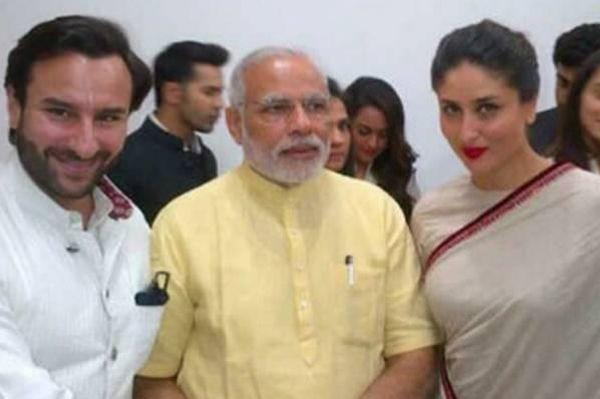 The dapper junior Nawab and his wife Kareena took a selfie with Prime Minister Modi at the hospital inauguration. While Saif was all smiles, Kareena put her best pout forward.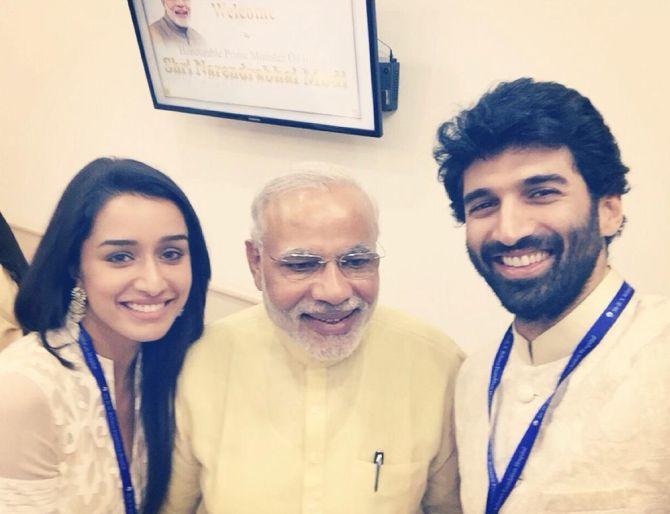 Shraddha Kapoor and her Aashiqui 2 co-star were all smiles when they snapped a selfie with PM Modi at the recent inauguration of Sir HN Reliance Foundation Hospital in Mumbai.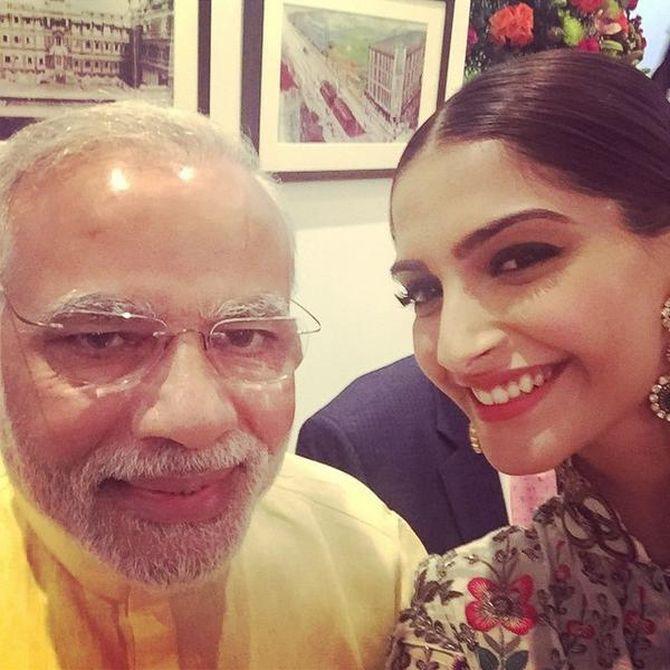 Sonam Kapoor couldn't keep from beaming after taking the 'best selfie ever' with Prime Minister Narendra Modi. She hashtagged the image with #modivate.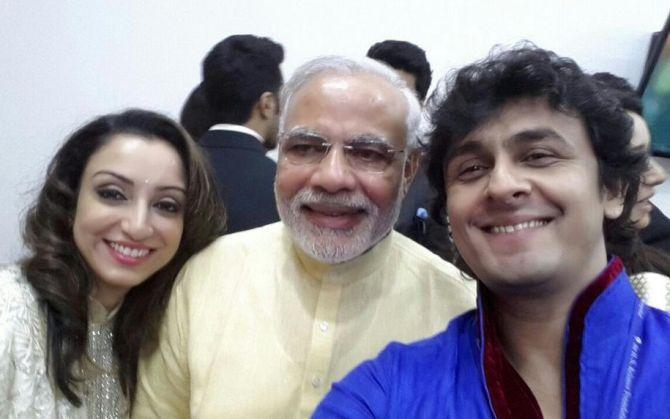 Singer Sonu Nigam and his wife could not contain their excitement while taking their selfie with the PM.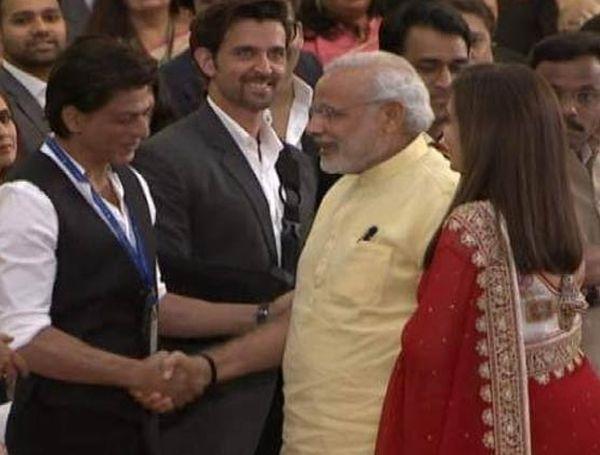 While this wasn't a selfie, this image was worth a thousand words when the Badshah of Bollywood met the Badshah of India.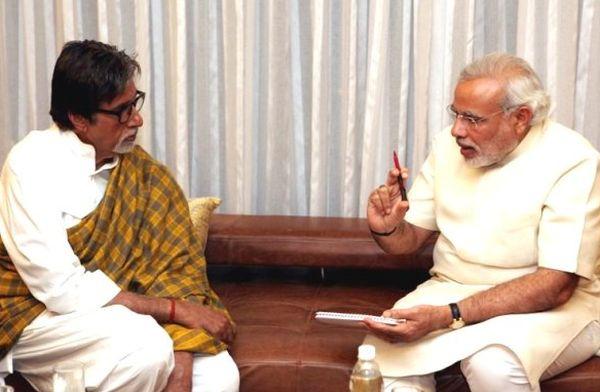 Narendra Modi and Amitabh Bachchan's ties go way back, right to when Modi was Gujarat chief minister. This image was clicked after Big B was selected as the brand ambassador of Gujarat in 2012.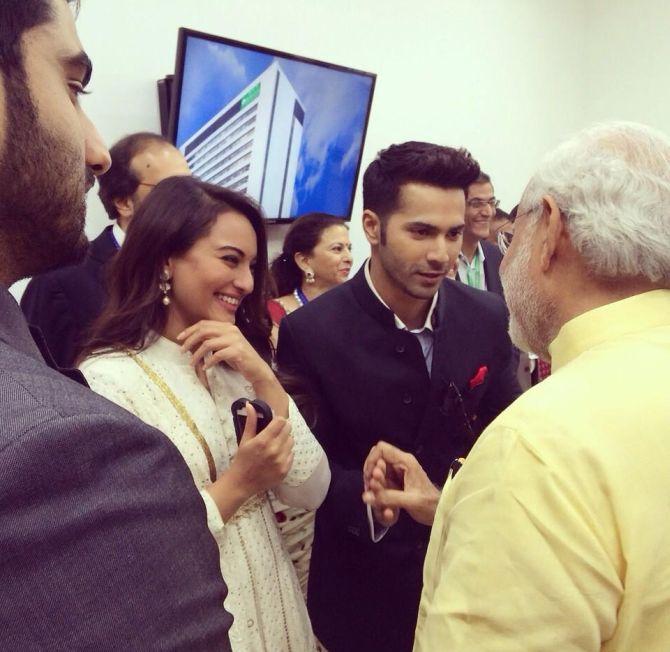 Gen Next are all aboard the Modi wagon with Varun Dhawan, Sonakshi Sinha and Arjun Kapoor all being big fans of PM Modi.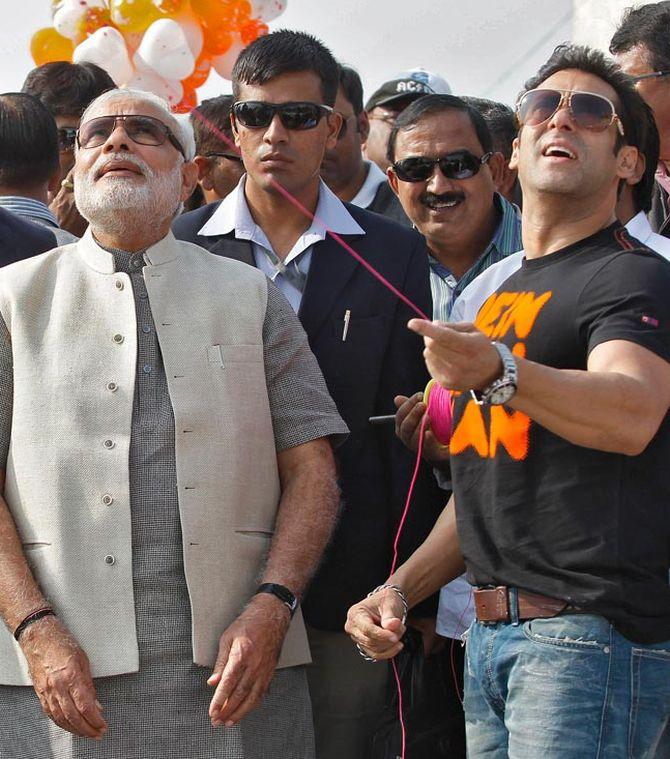 Salman Khan has been quite an ardent supporter of PM Modi. In fact, there was quite a stir when he first supported the PM, upsetting many members of the Muslim community.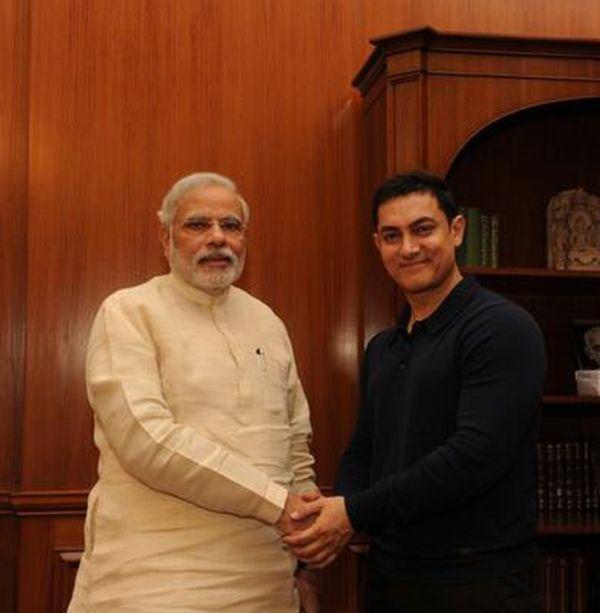 Aamir Khan has been quite an ardent supporter of Modi, even joining his Swachch Bharat campaign. Aamir, who has been championing social causes, has met the PM and applauded him for his work.
When South's superstar Rajnikanth met PM Modi, it spurred thousands of memes and jokes on Twitter.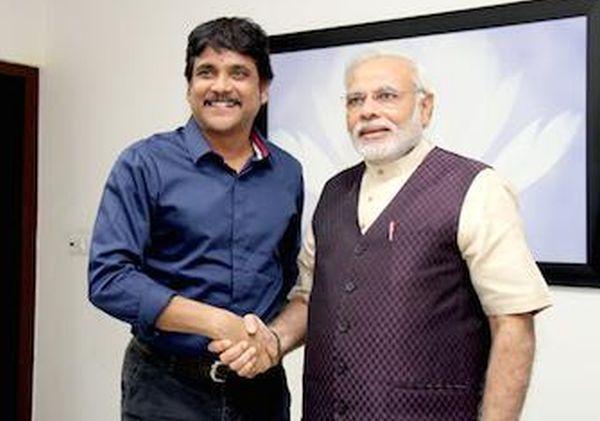 Nagarjuna, another superstar from the South, too met Modi and has even joined in on PM's Swachch Bharat campaign.