These baby images swimming will surely induce an 'aww' from you. But other than the cuteness overload, the photographer also has a message.
Photographer Seth Casteel photographed more than 70 toddlers exploring the new aquatic world, some for the first time. The chubby-cheeked shots were for his latest hardcover book, Underwater Babies, which captured the tots at their purest and most playful. But in doing so, he also raised awareness of the need to teach children to swim at a young age, as in most nations, drowning is still considered the leading cause of accidental death for children under the age of 5.
For now, see how Zoe, Warren, Emerson, and Casteel's other underwater babies really make a splash.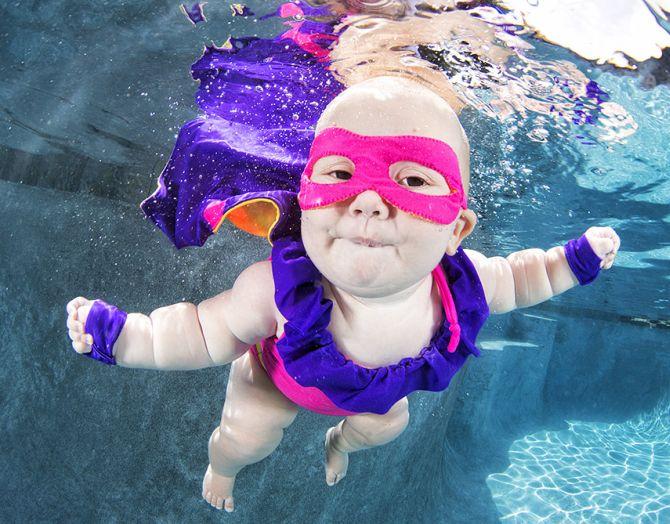 Adeline, 10, adds some flair and ups the cute in a cape and mask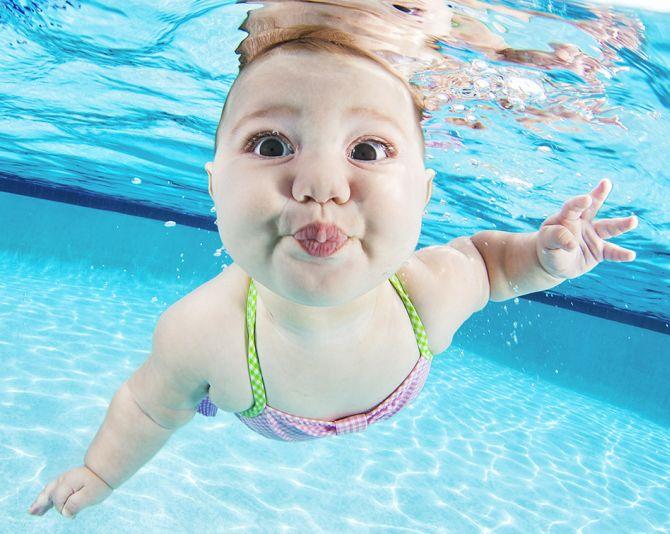 Zoe Ubiera is five-months old and was one of 750 babies that Seth Casteel photographed. He sought to capture the unique facial expressions of the babies he shot.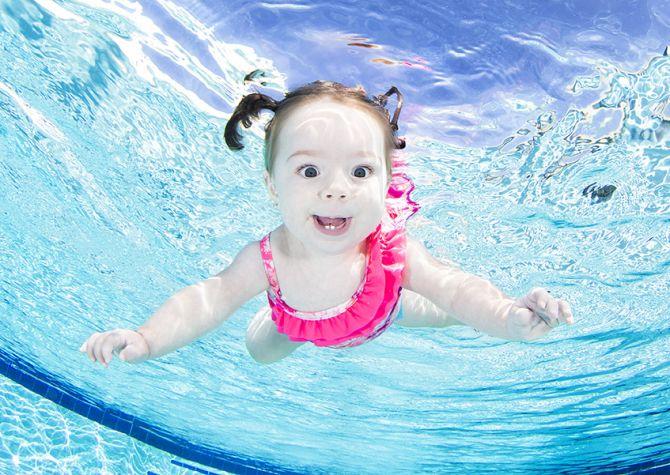 Nine-month-old Khyleigh takes like a duck to water as she swims towards the camera
A seven-month-old named Ayla takes the plunge in a mermaid costume.
Valentina, nine months, tries to drum up a beat underwater with her rattle.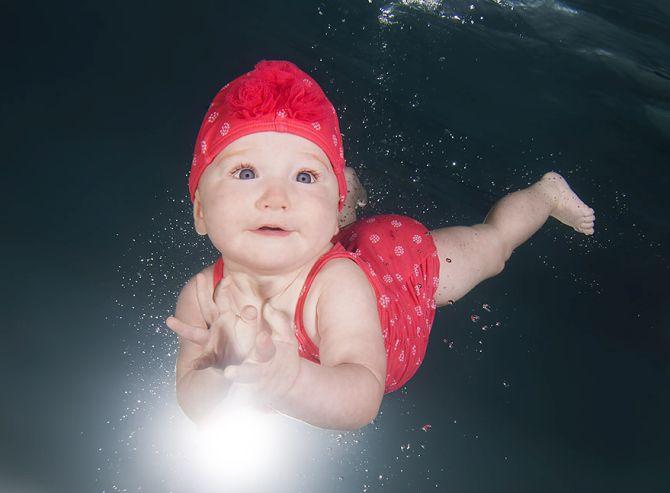 Casteel often only had a second or two to capture the images of babies like Emerson who is 7 months old when they briefly went underwater.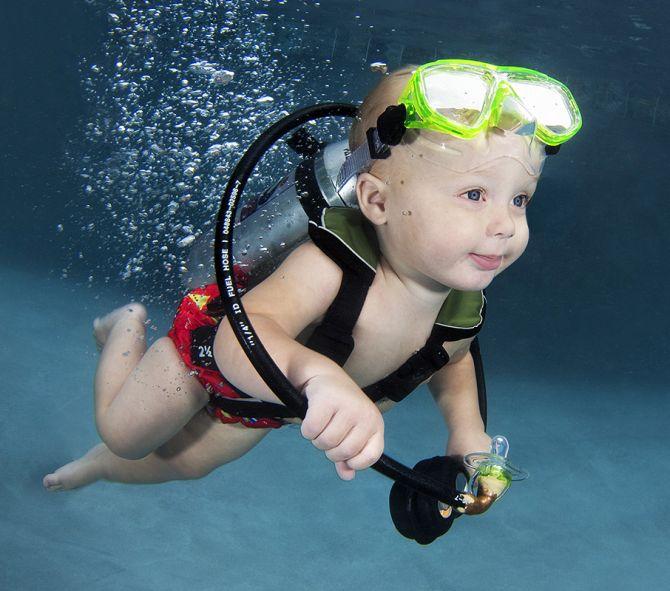 From this image, we can guess that 11-month old named Colton would be a deep sea diver.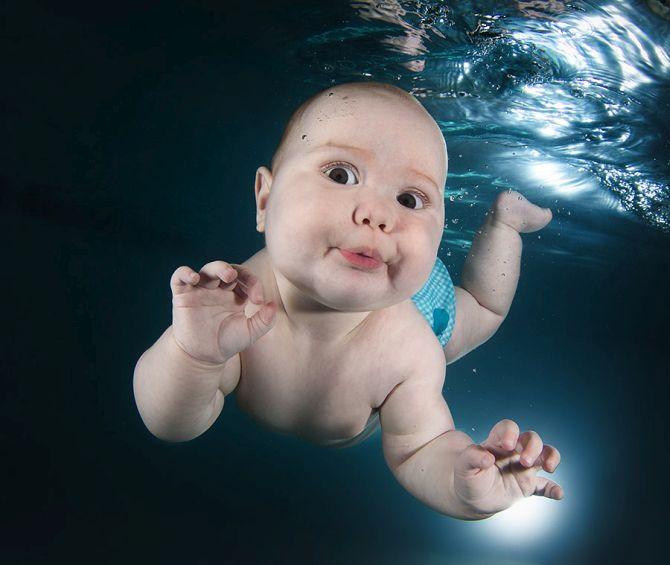 Seven-month-old Zelda calmly paddles along as Seth Casteel snaps away.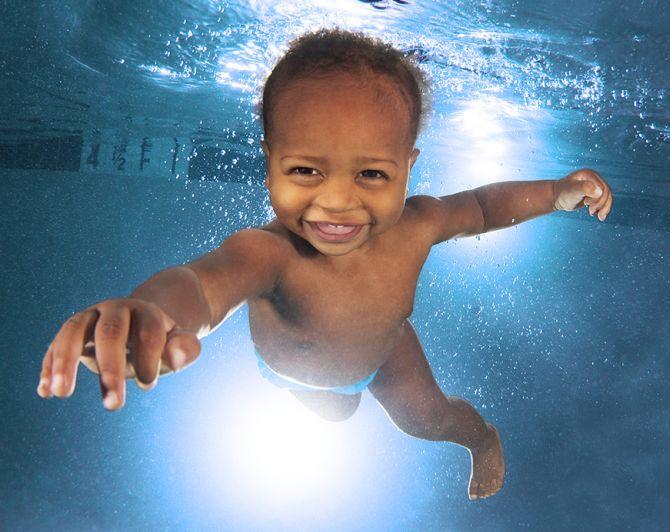 This 11-month-old named Warren is happy in the few moments he has beneath the pool's surface.
Michael, 12 months, explores underwater with his goggles on.
Claire is seven-months old but she appears calm as she swims silently.
Casteel hopes to use the adorable photos of babies like 4 1/2 month old Michael to promote water safety for toddlers.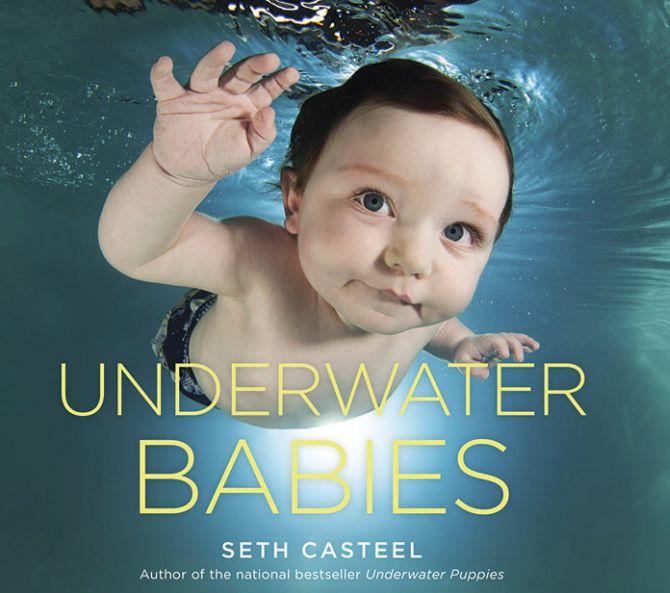 Casteel's photos of babies, dogs and animals have been featured in The New York Times, National Geographic, Washington Post and Today show.

Photographs: Seth Casteel

Facebook is @SethCasteel
Instagram is @SethCasteel