Given all the hefty decisions that today's world leaders often have to grapple with on a daily basis, it can be easy to forget that they're people too.
However, we, at Rediff.com, haven't. And with these images we are out to remind the rest of you'll that they too are normal and from time to time do things we wouldn't normally see them doing.
1) Chomping down with chopsticks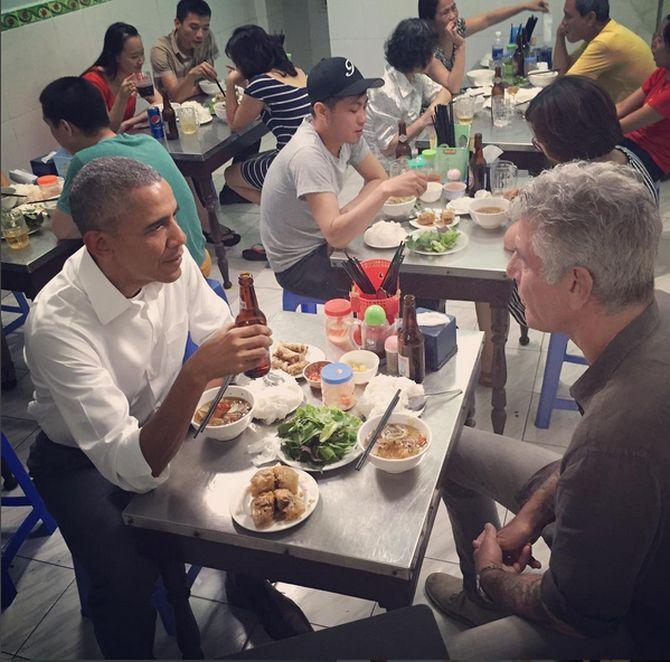 You would think that the US president would be savouring gourmet dishes made by the best chefs. But, that's not Obama for you. The current US president visiting Hanoi this week as part of a trip to Japan and Vietnam, dined with television personality and chef Anthony Bourdain.
And it wasn't some fancy meal.. But in Bourdain's words at a place with 'Low plastic stool, cheap but delicious noodles and cold Hanoi beer'.
Dinner with US president: $6
Experience: Priceless…
---
2) Up to some smelly business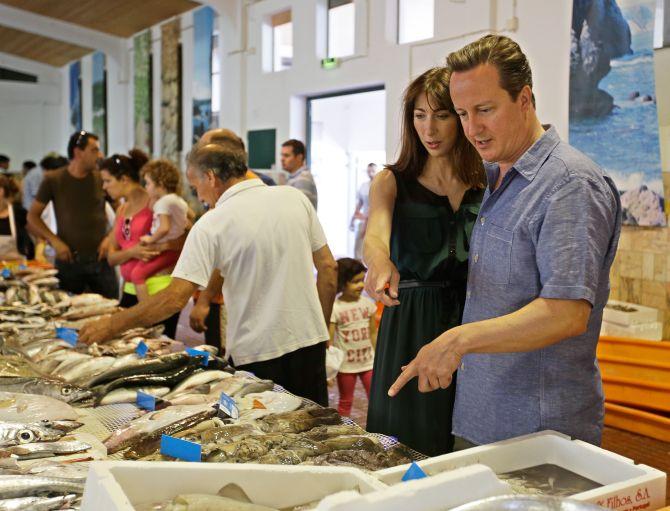 Buying fish is no funny business. Most of us don't like doing it, but Britain's Prime Minister David Cameron takes up the challenge with a smile. That's him with his wife Samantha racking up a bill, purchasing fish during their annual holiday in Portugal.
We wonder, what is Sam-Cam's favourite fish?
---
3) Swept away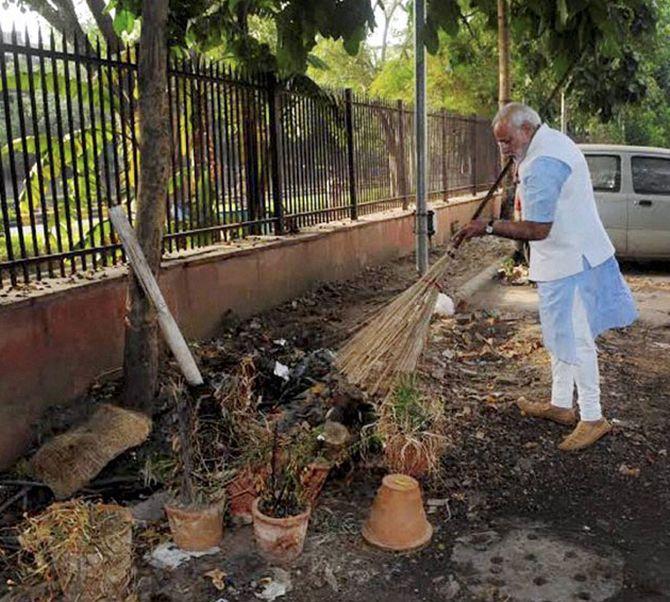 Most of us don't like sweeping and swabbing, but Prime Minister Narendra Modi has no issues getting down to business. Trying to promote his Swachch Bharat scheme, Modi took the reins (or should we say, a broom) to show the people how it's done.
---
4) Taking the plunge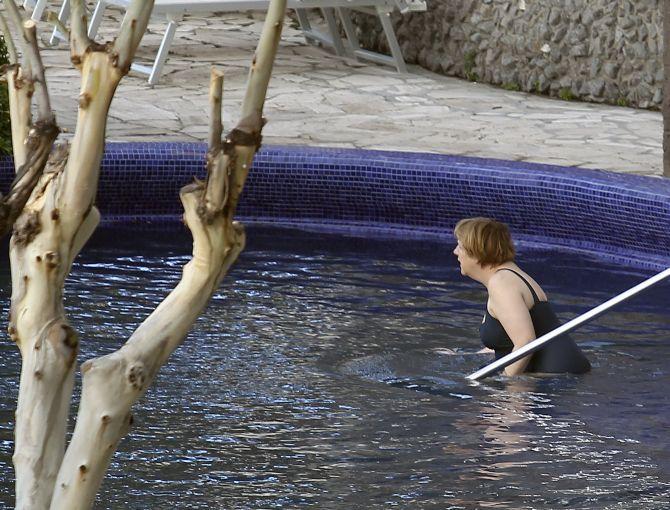 Sometimes, the heat can be too much to handle. And right now, no one is feeling the heat like German Chancellor Angela Merkel. With the issue of migration and other popularity on the slide, no one is hot under the collar but the German chancellor. So what better way to blow off steam that to dive into the cool waters and enjoy a swim.
---
5) Bringing to heel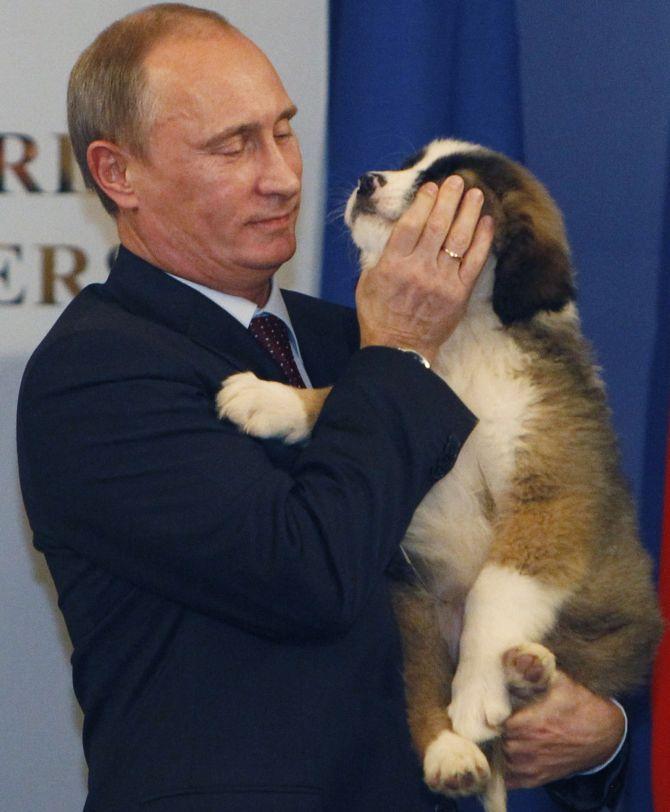 Dogs are a man's best friend. The strongman of Russia too likes to spend some time with his pet dog Konni as is shown here. He looks less fierce here, doesn't he?
---
6) Weeding out her worries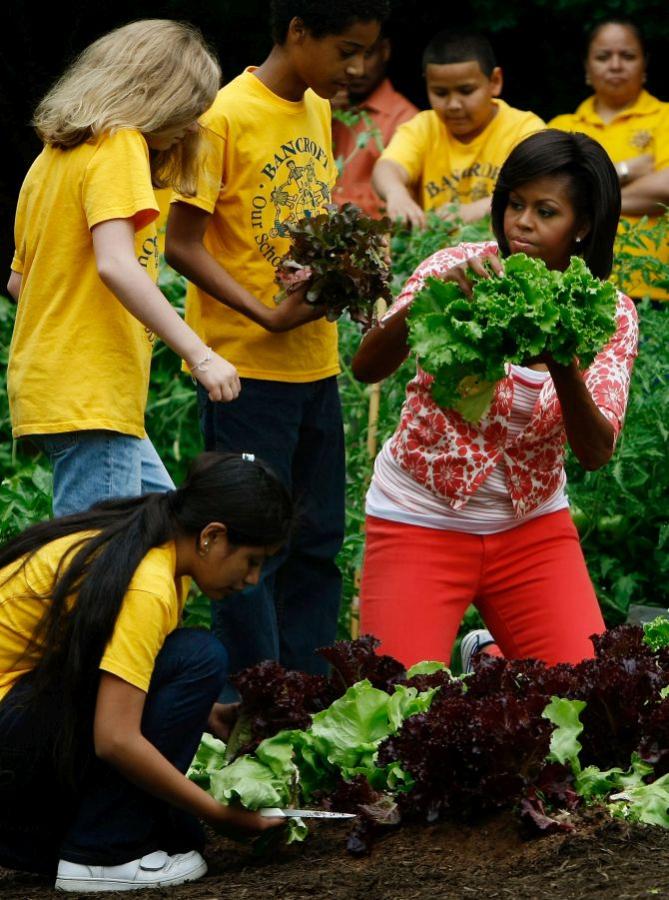 Gardening can be dirty, but the First Lady of the United States isn't afraid to get her hands dirty. One of the first things Michelle did as first lady was to dig up part of the beautifully manicured South Lawn of the White House and plant a vegetable garden.
And did you know, gardening runs in Michelle's family? She learned from her mother that her maternal grandmother used to tend a community garden in Chicago.
So there you go, even one of the most glamourous women in the world gets down!