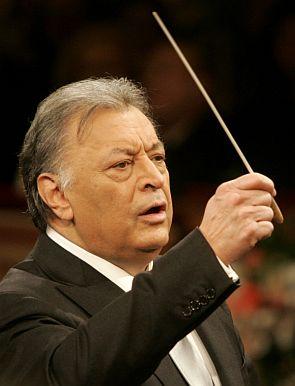 Moderate Hurriyat Conference Chairman Mirwaiz Umer Farooq on Monday joined his hardline rival Syed Ali Shah Geelani to oppose the concert being organised by the German Embassy next month in Srinagar.
"What sense does it make to organise a concert here when there is violence and hostility on the Line of Control and in the Valley," Mirwaiz said.
The German Embassy is holding a cultural programme in Srinagar on September 7 which will also feature performance by renowned International conductor Zubin Mehta.
Mirwaiz said crores of rupees will be spent on boarding and lodging of the artistes who are being flown in chartered planes and on TV and media rights of the event.
"Instead of spending the money on this event, it would be much better if this money is utilised for the healthcare and education of the downtrodden people in this conflict zone of Kashmir," the Hurriyat chairman said.

He said the event does not appeal to the people of Kashmir or to the international community.
"Once peace is achieved in Kashmir, then we can have such shows to promote culture," he said.
On August 24, Geelani had appealed to German Ambassador to India, Michael Steiner, to reconsider holding the cultural programme saying, "any sort of activity related with politics, diplomatic, culture or sports will have adverse effect over the disputed nature of Jammu and Kashmir."

Geelani said holding such programmes can lead to sidelining of incidents of human rights violations.