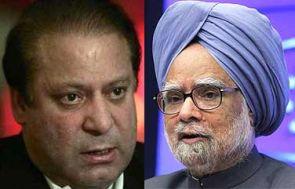 The opposition Peoples Democratic Party on Sunday called for urgent de-escalation of tension along the Line of Control.
Addressing a press conference, the PDP patron and former state chief minister, Mufti Mohammad Sayeed said that the prime ministers of India and Pakistan, Dr Manmohan Singh and Nawaz Sharif have personally invested a great deal in peace.
"While I hope that the two leaders overcome the difficulties created by hawkish elements in both countries, I urge Dr Singh to go ahead with the possible talks with his Pakistani counterpart in Washington during the upcoming UN meet," the Mufti said.
"This meeting should be about averting an armed conflict and carrying forward the peace process built with tremendous contributions by both. And this meeting must be about restoring confidence between two sides so that threads on Kashmir are picked up again for a permanent settlement."
He said the Union government cannot overlook the misery, pain and dislocation that the people of the state have to bear every time peace is shattered along the borders.
"From Kargil to Kathua there have been incidents of serious nature threatening the decade long ceasefire between the two countries which have rarely seen such a long thaw in their relations. The ceasefire had in the past survived even grave provocations like the Mumbai atrocities but it now looks like falling apart under the impact of unfortunate killings and the attendant rhetoric unleashed by some hawkish elements."
He said that people along the LoC and the international border 'had heaved a sigh of relief ever since the historic Vajpayee initiative from Srinagar in 2003 of extending a hand of friendship with Pakistan'.
"The UPA, to its credit, followed up the initiative with very substantial measures that had for the first time a solid impact on the ground. Reopening of Muzaffarabad road was a landmark decision," he added.