Soon after Sharad Pawar expressed concerns over the unity of the Maha Vikas Aghadi in Maharashtra in the run-up to the state assembly elections, Shiv Sena-Uddhav Bal Thackeray leader Sanjay Raut on Monday stated that the coalition would remain intact.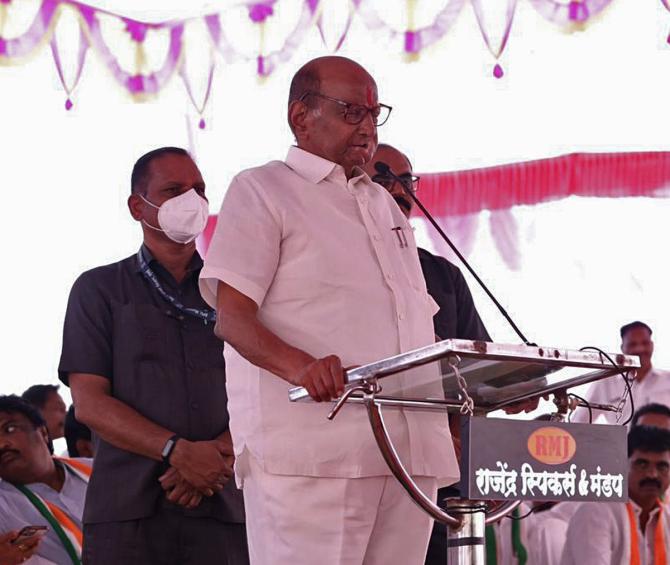 Sharad Pawar in Amravati said, "Today, we are a part of Maha Vikas Aghadi, and we are willing to work together. But the desire alone is not always enough. The allotment of seats, whether there are any problems or not, has not been discussed yet. So how can I tell you about this?"
Reacting to the NCP chief's remarks, Raut said, "Maha Vikas Aghadi will remain. Its prominent leaders are Uddhav Thackeray and Sharad Pawar. In 2024, MVA parties will fight (Maharashtra Assembly) election together."
Meanwhile, following the buzz of NCP's Ajit Pawar joining the ruling Bharatiya Janata Party coalition in Maharashtra, Sharad Pawar on April 23 said there was no discussion about the matter in the party.
"If someone is trying to break away (Ajit Pawar from NCP), then, it is their strategy and they must be doing that. If we have to take a stand, then we will take a firm stand. It is not right to speak anything on it as we have not had any discussions regarding this," Pawar said.
Last week, Sanjay Raut claimed that the MVA coalition will win 180-185 seats in the assembly and at least 40 seats in the Lok Sabha polls in Maharashtra.