Maharashtra Congress president Nana Patole on Saturday hit back at Ajit Pawar, saying the Nationalist Congress Party leader should have quit the government led by Congress' Prithviraj Chavan in 2010-14 itself if he was unhappy.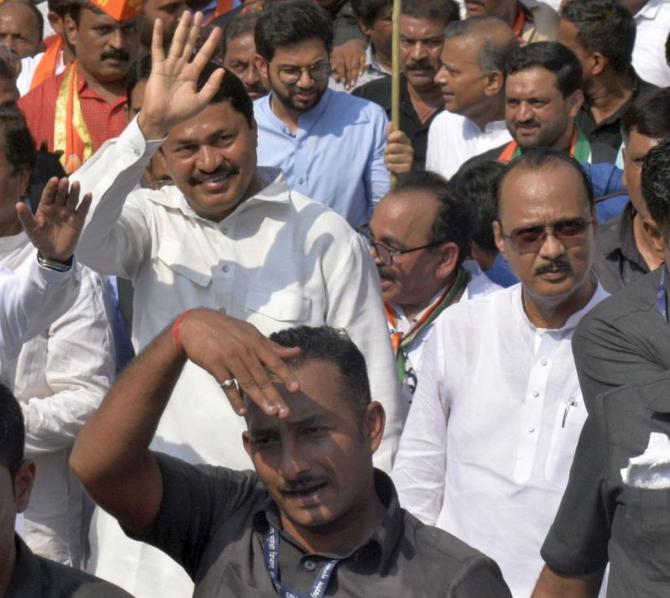 He also appeared making light of Ajit Pawar's remarks that he would "100 per cent like to be the chief minister", saying if the NCP leader has a majority of 145 MLAs, then he must become the CM.
The Congress is a constituent in the Maha Vikas Aghadi along with Shiv Sena (Uddhav Balasaheb Thackeray), and the Nationalist Congress Party.
"Ajit Pawar was in the government led by Congress leader Prithviraj Chavan from 2010 to 2014. Why did he take the oath as a minister if he was helpless? Prithviraj Chavan is our leader and it is not expected that Ajit Pawar will say this about him.
"If Ajit Pawar was unhappy in the Congress-NCP government, he should have left that time itself," Patole told reporters.
Ajit Pawar had served as deputy CM from November 2010 to September 2014 when Prithviraj Chavan was chief minister.
During his interview with the Sakal Media Group in Pune on Friday, Ajit Pawar was asked whether he liked working with Congress chief minister Prithviraj Chavan or Shiv Sena (UBT) leader Uddhav Thackeray, who occupied the post from November 2019 to June 2022. To which, the NCP leader replied they worked "happily" with Thackeray, but working with Chavan was not by choice but as per the directions of seniors.
Queried on Ajit Pawar's statement regarding the post of the chief minister, Patole said it is nothing wrong if a politician is nursing ambitions to lead the state.
"If Ajit Pawar has a majority of 145 MLAs (out of 288 in Maharashtra Assembly), then he must become the chief minister,'' Patole said.
Amid speculation over his next political move, Ajit on Friday said NCP can stake a claim to the post of Maharashtra's chief minister "now also" instead of waiting for 2024 when assembly polls are due in the state.