This is the second incident in six months of an untoward incident involving IndiGo staff.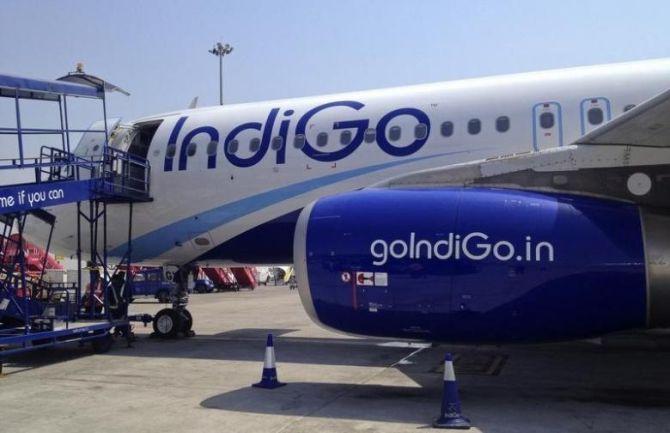 A doctor has accused IndiGo staff of manhandling and de-boarding him from a Lucknow-Bengaluru flight after he complained of mosquitoes on board.
Saurabh Rai, a cardiologist, told PTI that he would take 'legal recourse' soon against the airline as well as lodge a complaint with the civil aviation ministry, aviation regulator Directorate General of Civil Aviation and Prime Minister's Office.
The airline claimed however that Rai was offloaded at Lucknow for unruly behaviour. It alleged that he even attempted to instigate other passengers to damage the aircraft.
This is at least the second incident in six months of an untoward incident involving IndiGo staff.
Last November, a video had surfaced of the airline staff allegedly manhandling a passenger on the tarmac in the national capital.
Recalling the incident, which happened on Monday, Rai said as the cabin was full of mosquitoes, he repeatedly asked the airline staff if something can be done to remove them but the requests were not entertained.
After the aircraft door was shut, he asked whether the crew members can arrange some mosquito repellent but there was no response.
After a few minutes, airline personnel rushed towards his seat and caught him by his collar before dragging him to the ramp, Rai claimed.
"After that they de-boarded me... then they told me that I can fly only if I tender an apology," he said over telephone, adding that in the process the flight was also delayed.
According to him, the plane took off without him as he refused to tender an apology as demanded by the airline.
Rai said he was forced to buy a new ticket and also to delete all photographs from his phone that were taken inside the aircraft.
"They manhandled me as well... It is a question of my dignity. I am going to write to the civil aviation minister, Prime Minister's Office and DGCA. I will also take legal recourse soon," he said.
Rai claimed that IndiGo staff also said that mosquitoes are all over India, let alone Lucknow, 'so will you leave the country?'.
In response to IndiGo's claim of unruly behaviour, Rai said if that was the case then why was he allowed to travel in another IndiGo flight and that no police complaint was lodged.
However, IndiGo did not issue a statement to repeated queries seeking comments about the incident.
Responding to queries on Twitter, the airline said that Rai was offloaded from 6E541 for unruly behaviour.
'Rai had initially expressed concerns regarding mosquitoes on board. Before his concerns could be addressed, he became aggressive and used threatening language including the word 'hijack'. He also attempted to instigate other passengers to damage the aircraft,' the airline said in a tweet.
Keeping in mind safety protocols, as well as the passenger's unruly behaviour, the pilot-in-command decided to offload Rai, the airline said.
'At IndiGo, there is no compromise on matters of safety and security. Further, we would like to mention here that the National Green Tribunal (NGT) has prohibited disinfectant fumigation in aircraft while passengers are on board,' it noted.
About the airline's allegations, Rai said, "If they allege that I shouted hijack and indulged in unruly behaviour, then why did not they search me or my baggage. Why did they allow me to travel on another (IndiGo) flight instead of filing a police complaint?"
Rai also posted a video narrating about the incident on the social media.