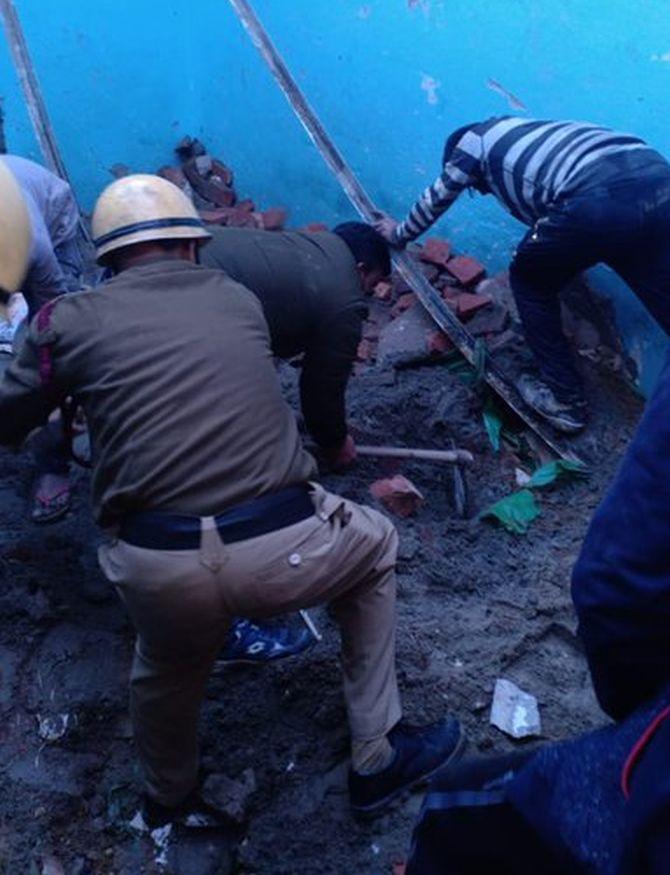 Five people, including four students, were killed when a floor of a building collapsed in the city's Bhajanpura area on Saturday, fire officials said.
They said around 30 students were attending classes at a coaching centre when the fourth floor of the building collapsed, trapping them under the debris.
13 people have been shifted to a hospital, the officials said.
The Fire Department received a call around 4.30 pm, following which seven fire tenders were rushed to the spot, they said.