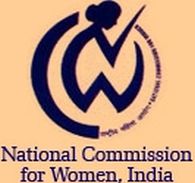 The National Commission for Women has been slammed by a Parliamentary panel for not playing any "proactive" role in safeguarding the rights of the fair sex despite the massive nationwide outrage over the Delhi gang rape incident.
The Standing Committee on Human Resource Development Ministry in its report tabled in Parliament today said the focus of NCW should not be only on providing relief to the victims of rape and molestation and that it should widen its scope beyond the present set of activities.
"The gruesome rape and eventual death of 'Nirbhaya' in December 2012 jolted the entire nation about the safety and security of a woman, leading to mass protests across the country.
"In spite of all this, the committee fails to see any pro-active role of NCW with respect to safeguarding rights of women," it said.
The panel said women had been at the receiving end, be it in matters related to gender based violence, sexual assault, dowry deaths, crime and killings in the name of honour, trafficking or patriarchal bias in matters of inheritance.
"The focus should not only be on providing relief to the victims of rape and molestation but also on prohibiting occurrence of such crimes through active policing and other women oriented initiatives," it added.
The committee also expressed dissatisfaction with the performance of the National Mission for Empowerment of Women and said it is high time that the objectives of the programme are achieved.
Taking note of the funds allocated to Women and Child Development ministry under the 12th plan, the panel recommended that the ministry should take up the matter of appropriate fund allocation with the Planning Commission.
The committee said it had been told that WCD ministry had been given less than half of the projected requirements of funds under the twelfth plan. Important government schemes should not suffer due to lack of funds.