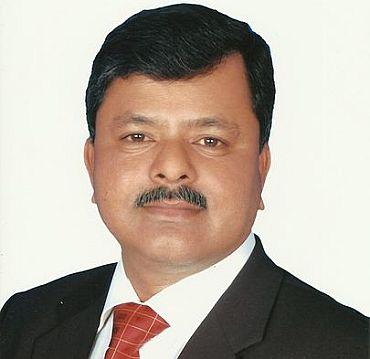 A senior leader of Bangladesh's main opposition Bangladesh Nationalist Party has gone missing since Tuesday night, prompting the authorities to order a massive manhunt.
"A massive manhunt has been ordered in search of (BNP leader) Ilias Ali...police and RAB (elite anti-crime Rapid Action Battalion) already launched investigations," a home ministry spokesperson told PTI.
His comments came as a meeting of an opposition delegation led by BNP acting secretary general Mirza Fakhrul Islam Alamgir with Home Minister Sahara Khatun was underway.
Officials and media reports said Khatun visited Ilias Ali's home in Dhaka late last night and told his wife that Bangladesh Prime Minister Sheikh Hasina ordered a manhunt as soon as she came to know about his mysterious disappearance.
"Such an incident (disappearance) is unfortunate but we are trying our best to track him down," an official quoted Khatun as telling to Ali's wife Tahsina Rushdir Luna.
Meanwhile, BNP feared 48-year-old Ali, who is the organising secretary of the party, was a victim of "forced disappearance" with party chief and ex-premier Khaleda Zia suspecting that he was picked up by RAB or any intelligence agency.
"None of those who were involved in killings and disappearances will be spared and if necessary the issue will be taken to international courts," Zia told a press briefing on Wednesday.
RAB officials have rejected the allegation that they picked up Ali.
"My husband Ilias Ali along with his driver Ansar went out at about 9.45 pm on Tuesday with a car... until now I have not get any trace of my husband and the driver," Luna said in a statement.
Ali's supporters went on rampage on Wednesday at his hometown Sylhet staging road blocks and setting on fire several vehicles while BNP called a dawn-to-dusk general strike at six divisional headquarters.
Image: File image of Ilias Ali | Photograph courtesy: Wikimedia Commons