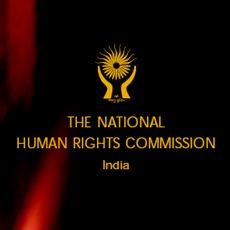 The United Progressive Alliance government and the Opposition seem to be heading for yet another showdown on the subject of key appointments -- this time over National Investigation Agency director S C Sinha being named as a member of the National Human Rights Commission.


Arun Jaitley and Sushma Swaraj, Leaders of Opposition in the Rajya Sabha and Lok Sabha respectively, have written a two-page note to Prime Minister Manmohan Singh objecting to the selection process and asking him to overturn the decision.
On Friday night, the Prime Minister held a meeting with members of the selection committee, including Sushma, Jaitley, Sushil Kumar Shinde and P J Kurien, to name two members of the NHRC. The BJP leaders gauged that the Centre was looking to push across Sinha's name.
According to sources, the meeting witnessed heated arguments between the government and opposition members.


The BJP leaders strongly viewed that Sinha was not the right choice, as the NHRC was not the right place for someone who had been toeing the government line in finding faults with right wing extremists.
The BJP leaders sought to know from the Prime Minister as to why only IPS officers were being considered for posts of Governor and as members of the Union Public Service Commission and the NHRC.

They also urged the government to accommodate other sections of the bureaucracy in such posts.
At one point during Friday's meeting Sushma Swaraj took a white paper and almost signed her dissenting note on Sinha's appointment.
This is the second time there is opposition to the government's proposal for this appointment. The government had initially considered former CBI director AP Singh for the post, but the BJP had shot down that suggestion.
In the recent past, the BJP has taken issue with various appointments made by the government, the latest being that of a former CBI director Ashwani Kumar as Governor of Nagaland.