Three National Disaster Response Force teams are working at the triple train crash site in Odisha's Balasore district while six more are being rushed to the spot, officials said on Friday.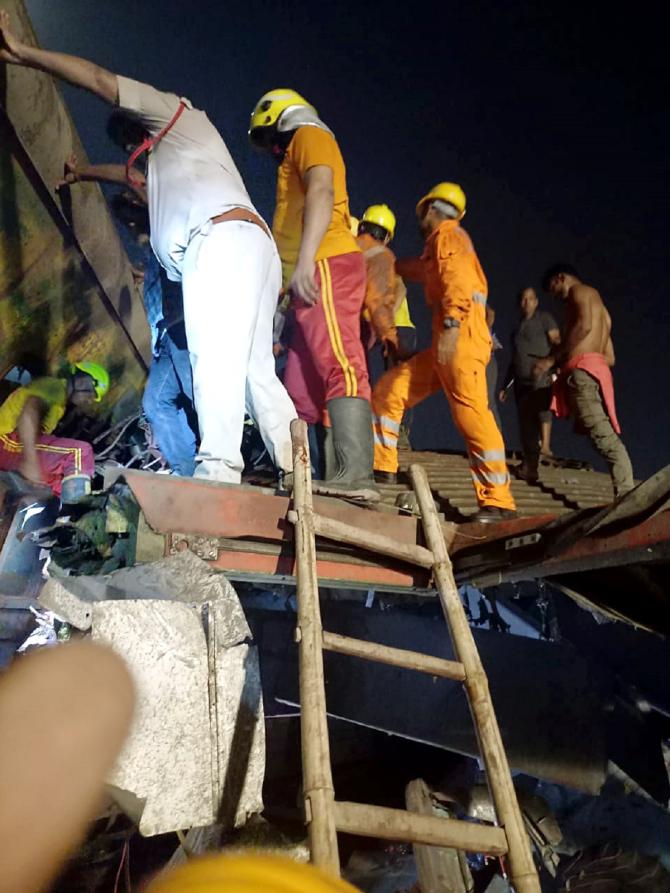 The estimated strength of these nine teams is about 240 personnel, they said.
NDRF director general Atul Karwal told PTI that his teams are working in coordination with the Odisha state government and railway authorities.
"As we understand, our job requires heavy lifting as railway coaches have climbed on one another. Some heavy lift cranes are being brought in by the state government while we are mobilising more cutters and equipment as we speak," Karwal said.
The rescue teams are equipped with stretchers, gas and plasma cutters, lifting pads, first-aid kits and other equipment, besides sniffer dogs, NDRF deputy inspector general Manoj Kumar Yadav said.
While one NDRF team, located at its regional response centre in Balasore, was the first to reach the accident site, two more reached shortly after.
Six more teams are being rushed from Mundali in Cuttack district, about 100 km from the crash site, and Kolkata, the officials said.
At least 50 people were killed and more than 350 injured in a horrific triple train crash on Friday in Odisha involving the Bengaluru-Howrah Superfast Express, the Shalimar-Chennai Central Coromandel Express and a goods train.