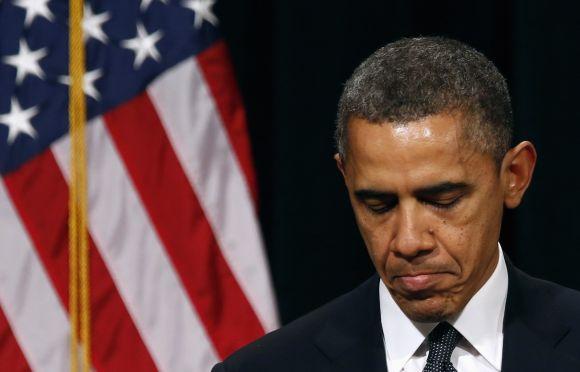 On the eve of 15th anniversary of 9/11 attacks on World Trade Centre, United States President Barack Obama on Saturday urged Americans to remain united in the face of terrorist attacks.
'In the face of terrorism, how we respond matters,' Obama said in his weekly radio and online address.
'We cannot give in to those who would divide us. We cannot react in ways that erode the fabric of our society,' he added.
'Because it's our diversity, our welcoming of all talent, our treating of everybody fairly -- no matter their race, gender, ethnicity, or faith-that's part of what makes our country great. It's what makes us resilient. And if we stay true to those values, we'll uphold the legacy of those we've lost, and keep our nation strong and free,' Obama said.
Obama's remarks are a veiled attack on Republican presidential nominee Donald Trump, who, following the December shooting rampage in San Bernardino, had called for a temporary ban on the entry to the US of all Muslims.
More than 2,750 people were killed in the Al Qaeda attack when two passenger jets destroyed the Twin WTC Towers. Another jet slammed into the Pentagon, and a fourth jet crashed in a field in Pennsylvania after those on board tried to overpower the hijackers.
Evoking 'one of the darkest in our nation's history,' Obama noted that much had changed over the past 15 years since the attacks.
'We delivered justice to (Al Qaeda leader) Osama bin Laden. We've strengthened our homeland security. We've prevented attacks. We've saved lives,' Obama said.
But at the same time, he said, referring to attacks in Boston, San Bernardino, and Orlando, Florida, 'the terrorist threat has evolved'.
'So in Afghanistan, Iraq, Syria and beyond, we'll stay relentless against terrorists like Al Qaeda and the Islamic State group. We will destroy them. And we'll keep doing everything in our power to protect our homeland,' Obama said.