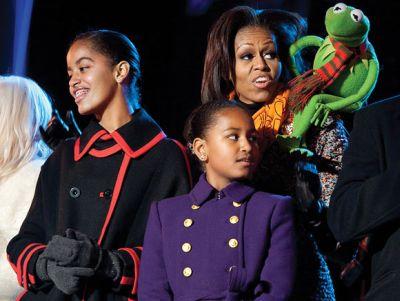 Malia and Sasha -- United States President Barack Obama's daughters -- will give their parents's trip to India a miss as they travel with their parents only when they are on vacation from school, a US official has said.
Sasha and Malia, 16 and 13, respectively, won't accompany Obama and First Lady Michelle Obama to New Delhi and Agra, US Deputy National Security Advisor Ben Rhodes told reporters.
Last year, the girls travelled with the First Lady on her visit to China.
"I think their priority is school, so they tend to travel on overseas visits that take place in the summer, when that's not the over-riding factor," Rhodes said.
Image: First Lady Michelle Obama with her daughters Malia and Sasha. Photograph: Joshua Roberts/Reuters