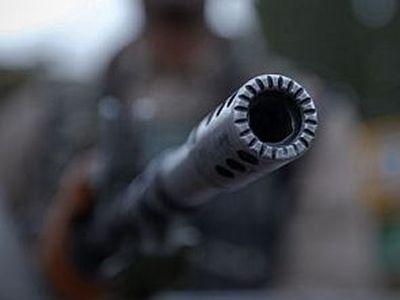 Security forces in Nagaland and Arunachal Pradesh have mounted vigil in areas where the Nationalist Socialist Council of Nagalim (Khaplang) led by Burmese-origin Naga S S Khaplang has strong influence.
The NSCN-K is getting increasingly belligerent especially in parts of Nagaland and Arunachal Pradesh (Tirap, Changlang and Longding districts) that share border with Myanmar, after it unilaterally pulled out of its 14-year-long ceasefire pact with the government of India on March 27.
The June 4 attack on the Indian Army in Chandel district of Manipur hills and May 3 attack on security personnel in Nagaland reflect the outfit's plan to destabilise the region with the help of allies in different states.
In a recent statement to the media the NSCN-K said, "The NSCN on its part will fight to the last remaining man and never be cowed down by the threat of collaborators and traitors." The attitude of the outfit has posed threat to the on-going Naga peace process.
A day after S S Khaplang announced its decision to abrogate the ceasefire pact with the
government of India, the group expelled two of its senior leaders who were known to be in favour of continuing with the ceasefire.
S S Khaplang on March 28 expelled senior leaders Wangtin Naga and P Thikak, who later formed a new group on April 3 called National Socialist Council of Nagaland (Reformation). The government of India on April 28 signed a ceasefire agreement with NSCN/R much to the annoyance of the KSCN-K led by S S Khaplang.
Attacks carried out by the NSCN-K since March

March 21: Two Gorkha Regiment jawans were killed in NSCN-K attack at Tamenglong district in Manipur.
March 26: Four jawans of 19 Assam Rifles injured in NSCN-K attack near Kohima.

April 2: Three army men were killed and four injured when suspected NSCN-K militants fired at army convoy at Tupi village in Tirap in Arunachal Pradesh.

April 25: An Assam Rifles jawan Vijay Singh Rathore was shot dead by NSCN-K militants near Raj Bhavan in Kohima.

June 4: 18 personnel from 6 Dogra Regiment of the Army was killed in an ambush carried by the NSCN-K and its allies in UNLFW in Chandel district of Manipur.