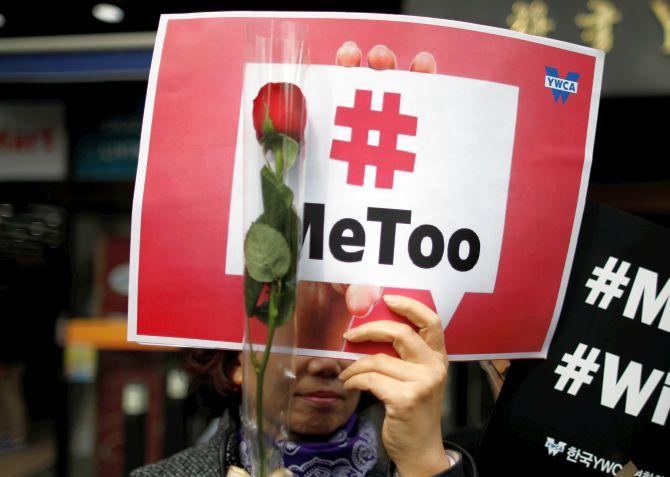 The National Commission for Women has come out with a dedicated e-mail address to report instances of sexual harassment at workplace after several such complaints were made to the body by women who have narrated their ordeal under the #MeToo movement on social media.
The NCW, in a statement, said it has received formal written complaints from various women about instances of sexual harassment at their workplace.
"The National Commission for Women follows a zero tolerance of sexual harassment of women at all workplaces and the Commission is committed to ensure safety and dignity of women including at all workplaces," it said.
In light of the complaints received in the past few days, the National Commission for Women has decided to create a dedicated email ID to receive such complaints.
"The Commission urges women who have come forward on social media and other platforms about their alleged harassers to send their formal written complaints to ncw.metoo@gmail.com," the women rights body said.
The NCW will be taking forward complaints of sexual harassment at workplace received on the mail so that appropriate action may be taken, as per law, it added.
The #MeToo movement started with actor Tanushree Dutta accusing another actor Nana Patekar of harassing her during the shooting of a Bollywood film in 2008. Patekar has denied the allegations.
The matter escalated sharply with more and more women coming forward with their complaints against men in seats of power in various institutions, including in entertainment, media and advertising.
Journalist-turned-politician M J Akbar had to resign as the Minister of State for External Affairs on Wednesday following a spate of complaints of alleged sexual harassment during his tenure as editor of various media publications. He has denied the allegations and has even dragged one of the complainants to court with a defamation case.
Other prominent personalities who have been accused of sexual misconduct include Subhash Ghai, Sajid Khan, Alok Nath, Suhel Seth and Jatin Das, all of whom have denied the allegations even as multiple women have spoken out against them.