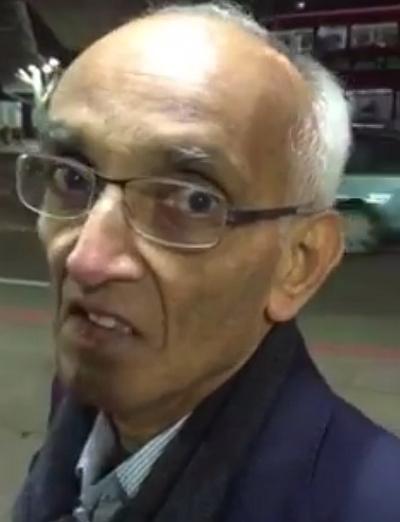 Columnist Hasan Suroor, a British journalist of Indian origin, has been arrested following a video sting operation by anti-paedophile group Unknown TV.
A spokesman for British Transport Police told Huffington Post India that Suroor travelled from Sloane Avenue, Kensington and Chelsea to meet the minor, after grooming the child online for sex on November 9.
While Suroor did not have sex with the minor, the anti-paedophile group has alleged that they have proof that the prominent Indian journalist was planning to have sex with the child.
Suroor, is a well-known columnist and commentator, who has written for The Hindu, The Guardian, and The Indian Express among other publications.
Unknown TV later wrote on Facebook: "A millionaire by the name of Hassan suroor, professional journalist for the Guardian newspaper and also own his own newspaper and his own television network in India; he is 65 years of age from Chelsea meeting a 14-year-old child for sex at Deptford Bridge DLR wrong he met #UnknownTV."
Huffing Post reported that while Suroor said he would not have had sex with her, the vigilante group confronted him with evidence that he had conversations indicating clear plans for a sexual encounter.
The group then handed over Hasan to the police. A member of the group told Huffington Post that "Hasan has been charged and remanded till trial."
Unknown TV is known for its controversial sting operations. Its members pose as minors on social networking platforms and entrap adults who indulge in sexual conversations or express willingness to meet them for sexual encounters. The group members then tape the conversation with them to post it online in a 'name and shame' strategy.