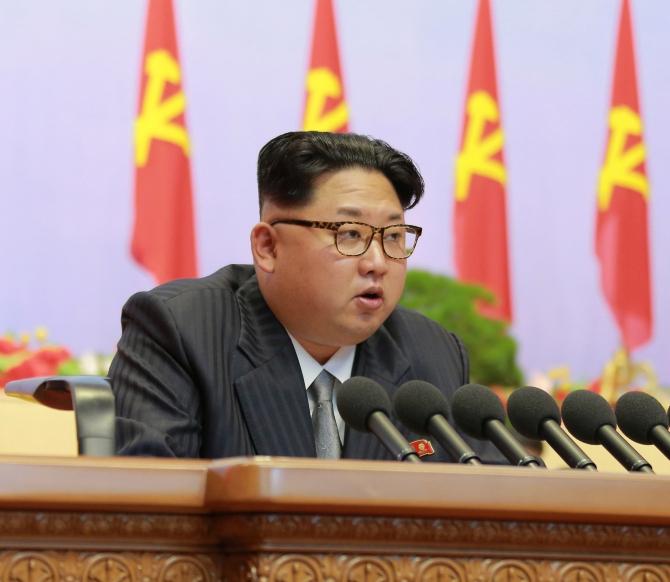 North Korea will not use nuclear weapons against other nations unless its sovereignty is threatened, its leader Kim Jong-un has said.
"As a responsible nuclear weapons state, our republic will not use a nuclear weapon unless its sovereignty is encroached upon by any aggressive hostile forces with nukes," Kim said at the first Workers' Party congress in 36 years in Pyongyang, Korean Central News Agency reported.
"The WPK and the DPRK government will take a beeline along the eternal course of independence, Songun (military-first policy) and socialism, no matter how the situation and relationship among neighboring countries may change, and play a vanguard role as the defender of independence and justice in the struggle for global independence," he said.
"With great magnanimity, we will unite and cooperate with any country and nation aspiring after independence and justice, irrespective of differences in ideology and social system," he said.
North Korea will cooperate with efforts to stop the spread of nuclear weapons for the eventual goal of "global denuclearisation," he said, according to KCNA.
The country in January had announced that it had successfully carried out its first hydrogen bomb test, marking a major step forward in its nuclear development.
"The republic's first hydrogen bomb test has been successfully performed on January 6, 2016, based on the strategic determination of the Workers' Party," a state television news reader had announced.
The test was conducted at the Punggye-ri underground test site in the far northeast, KCNA said.
IMAGE: North Korean leader Kim Jong Un speaks during the first congress of the country's ruling Workers' Party, in this photo released by KCNA in Pyongyang. Photograph: KCNA/Reuters