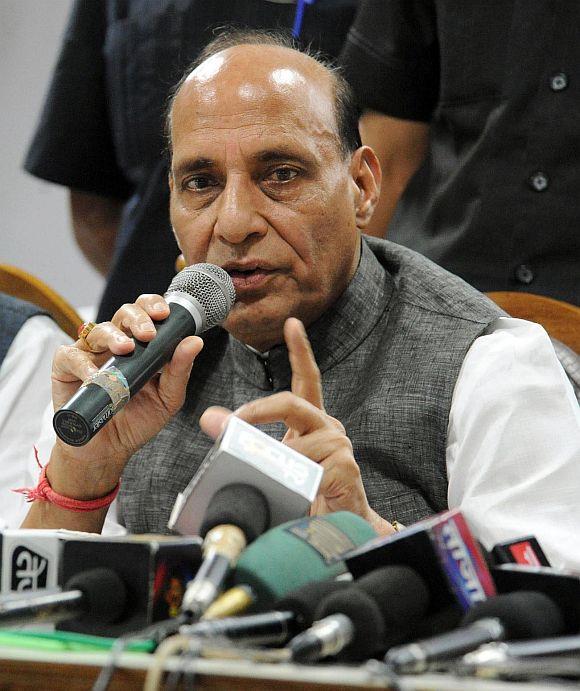 Union Home Minister and Bharatiya Janata Party president Rajnath Singh on Friday ruled out change of leadership in Madhya Pradesh in the wake of Professional Examination Board scam saying a high court directed probe was already underway.
"There is no question of it," he told media persons when asked whether there is any possibility of replacing Chief Minister Shivraj Singh Chouhan. Demanding his resignation, the Congress had last week accused Chouhan and his family members of being involved in the Madhya Pradesh PEB scam, related to recruitment in various government jobs and also in the pre-medical test.
"A high court directed probe has already been initiated. So the question does not arise at all," he said. The chief minister had already rubbished all charges and even filed a defamation suit against state Congress chief spokesperson, K K Mishra for levelling "baseless" allegations against him and his wife.
The MP police's Special Task Force is probing the scam after it came to the fore in 2013.