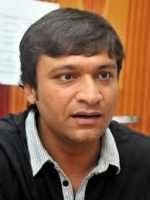 A court in Medak district of Andhra Pradesh Wednesday rejected the bail plea of Majlis-e-Ittehadul Muslimeen MLA Akbaruddin Owaisi in a 2005 case where he is accused of preventing government officials from performing their duty.
The magistrate's court at Sangareddy rejected Akbaruddin's bail application. He is currently lodged in Adilabad district jail in connection with a case related to his recent hate speech.
Akbaruddin, his brother and Hyderabad MP Asaduddin Owaisi and other accused had had a heated argument with Medak collector A K Singhal and other officers during this 2005 incident, as they protested demolition of a mosque near Patancheru for highway widening. The collector was allegedly pushed.
Meanwhile, a court in Nizamabad district granted the police two-day custody (February 1, 2) of Akbaruddin in another hate speech case.
Akbaruddin is facing hate speech cases at Nirmal in Adilabad district, Nizamabad, Hyderabad and other parts of Andhra Pradesh.