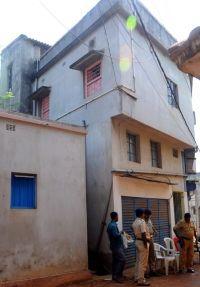 Key suspect in the Burdwan blast Shahnoor Alam, alleged to be the financial brain of Jamaat-ul-Mujahideen Bangladesh terror group, was arrested on Friday night by National Investigation Agency with the help of central security agencies from Nalbari district of Assam.
NIA, whose probe into the October 2 blast received a boost after the arrest of another accused Sajid, had been tailing Alam for quite sometime after his name surfaced in the call records and interrogation of the arrested accused person.
The investigating agency had last month arrested his wife but Alam had been on the run since the blast.
NIA, along with Assam police and central security agencies, were looking for him in the areas where he could be hiding. They arrested him this evening from Nalbari district, official sources said.
Alam, alias Doctor hails from Chatala village Barpeta district in Assam, is alleged to have arranged the money for the Indian modules of JMB.
NIA had also declared a reward of Rs 5 lakh for anyone providing any information about him.