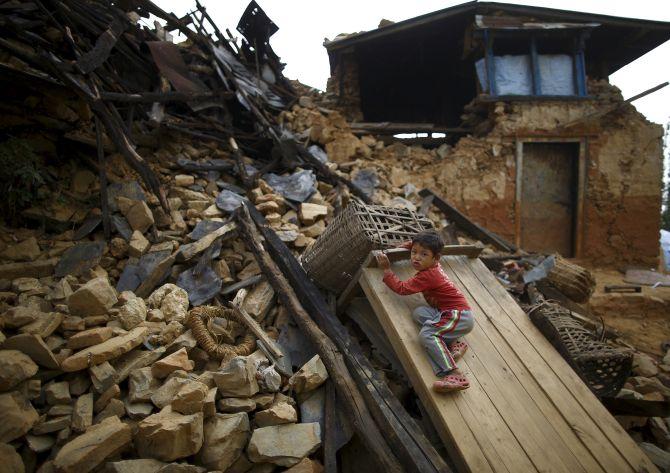 Fresh avalanches have forced rescuers to stop searching for bodies in a Nepal village in the aftermath of the devastating earthquake, officials said.
The suspension of the search in Langtang underscores the challenging conditions facing rescuers, soldiers and aid workers two weeks after the April 25 quake struck, killing at least 7,913 people and injuring more than 17,800.
"Fresh avalanches are hitting the area continuously," Gautam Rimal, said a district official. "Rescuers who were searching for bodies have now moved to safe places."
So far, 120 bodies have been recovered from LangtangValley, a scenic village on a popular trekking route located about 60 kilometre north of Nepal's capital, Kathmandu.
Among the bodies were those of nine foreigners, and it was still not clear how many people were buried in the village that was covered by a mudslide set loose by the magnitude-7.8 quake.
United Nations officials say the international response to the humanitarian crisis has been slow, with hundreds of thousands of people in need of shelter before monsoon rains begin next month.
The UN estimates that as many as 8 million people have been affected by the earthquake.
Image: A boy sits on a bed board lying next to the debris of a collapsed house after the April 25 earthquake in a village on the outskirts of Kathmandu. Photograph: Navesh Chitrakar/Reuters