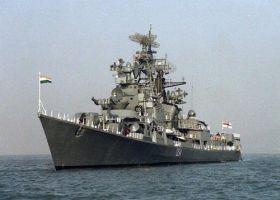 With political parties in Tamil Nadu vehemently opposing military ties with Sri Lanka, the defence ministry has asked the Indian Navy to hold joint exercises with the island nation in future away from four southern states.

The navy has so far held two exercises under code name 'SLINEX' and the last edition was held along the coast of Trincomalee in September, 2011 after the first in 2005.

"The defence ministry has advised us to hold the SLINEX-series exercises with our Sri Lankan counterparts away from the coasts of Tamil Nadu, Andhra Pradesh, Kerala and Karnataka," a Navy official told PTI in New Delhi.

The defence ministry has issued the advisory probably keeping in mind the sensitivities involved in the whole episode, he said.

The navy is planning to hold this edition of the 'SLINEX' in the near future and it would be held in Indian waters this time, sources said.

Political parties in Tamil Nadu have been protesting against having any defence ties with Sri Lanka.

Chief Minister J Jayalalithaa had also written to Prime Minister Manmohan Singh to immediately halt the training of Sri Lankan officers in Tamil Nadu and send them back.

In July, nine Sri Lankan defence personnel were removed from a training institution in Tambaram to Bengaluru after opposition from political parties in the state.

However, despite the opposition from Tamil Nadu political parties, defence ministry has decided that it will continue to train Sri Lankan defence personnel at its facilities and have military ties with it.