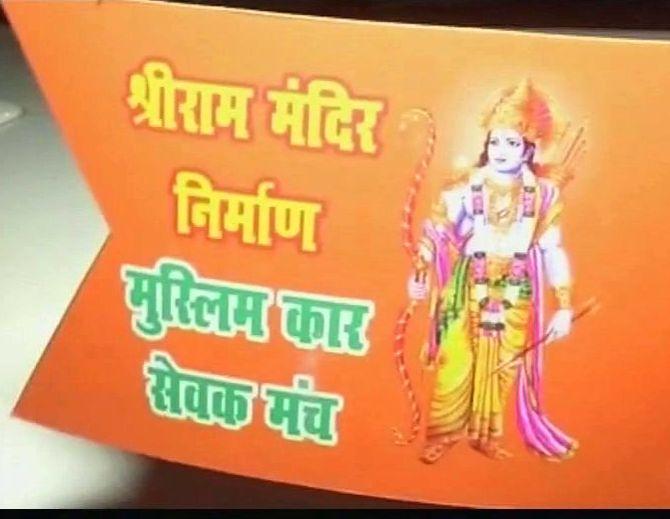 On Thursday evening, people of Ayodhya were left amused when they saw a group of Muslims going around the town chanting 'Jai Shri Ram'.
The group under the banner of Sri Ram Mandir Nirman Muslim Kar Sevak Manch arrived in the temple town with a truck full of bricks for the construction of Ram temple.
Azam Khan, the president of the group said that they want to help the construction of the temple.
According to some media reports, the police did not allow them to enter the site as the temple was closed for the day.
Reportedly, the kar sevaks tried to contact members of the Vishwa Hindu Parishad for safekeeping of the bricks they had brought.
Khan on Friday said that Lord Ram was from the community of warriors, adding that the Muslims want to support the decision to eradicate the feeling of hatred and spread love and unity among the people.
"I am Pathan. Our ancestors would be Kshatriyas and I can claim that Lord Rama would also have been Kshatriya. Indian Muslims want to now support the construction of Ram temple to spread love, unity and end hatred among people," Khan told ANI.
Earlier, the same group put up posters in Lucknow in support of the construction of the temple in Ayodhya following the Supreme Court's suggestion to settle the dispute outside court.
Chief Justice of India J S Khehar even had offered to act as a mediator between the two sides laying claim over the historic site in Ayodhya.
Photograph: ANI