Nehru Planetarium has paid a tribute to the Chandrayaan 2 lunar mission and ISRO by revamping its iconic dome to resemble the lunar surface.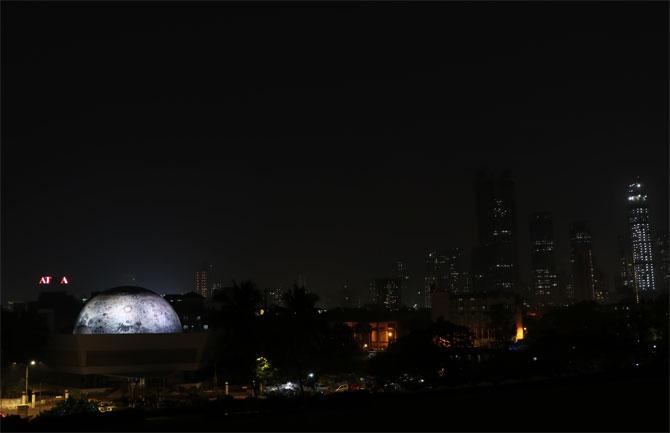 Spanning 86 feet in diameter, the dome was unveiled to the public on Thursday evening. It will be open for viewing on all days of the week for the next few months.
One of the biggest Moon installations in India, the lunar dome was done by Rajkot-based artist Gulammahmad Bukhari aka Sharad, after being conceptualised by Sideways and Asian Paints, and painted by artists from St+art India Foundation.
Originally meant to be unveiled in September, to coincide with Vikram orbiter's lunar landing, the project was delayed on account of the extended monsoons in Mumbai.
The work, which began in August, was completed in less than three months, with Sharad being assisted by two assistants and six volunteers. Some 200 litres of paint was used in creating the lunar dome, which seeks to show the Moon's southern hemisphere, and 2500 bamboos were used for the scaffolding.
The lunar dome can be viewed from the visitor's gallery daily, from 11 am to 9 pm for the next few months.
WATCH THE VIDEO TO KNOW MORE ABOUT THE LUNAR DOME!