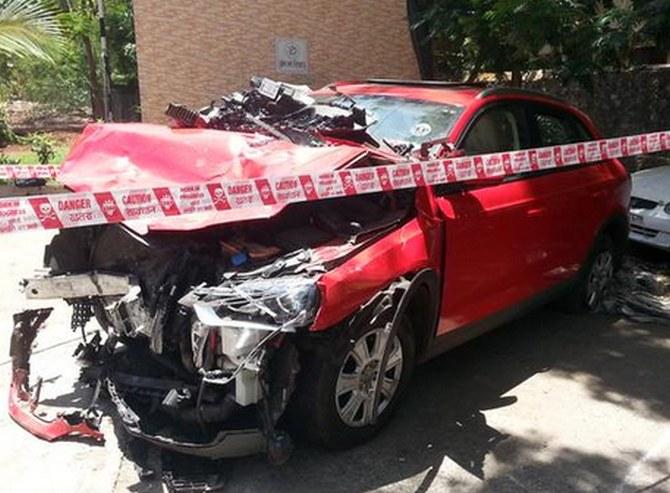 An Audi, driven by a woman lawyer rammed into a taxi, killing two and injuring four others on the Eastern Freeway in Chembur, Mumbai on Monday night at around 10 pm. The lawyer sustained minor bruises, but avoided major injuries as her car's airbag inflated on impact.
The police has arrested Jahnvi Gadkar, 35, a high court lawyer, who appeared to be in an inebriated condition and was driving on the wrong side at the time of the accident. She has been charged with rash driving and culpable homicide not amounting to murder and will be produced in the high court on Wednesday.
The deceased have been identified as Mohammad Abdul Sayyad, 55, and Mohammad Salim Sabuwala, 50. The injured passengers are admitted in Saifee Hospital, Charni Road.