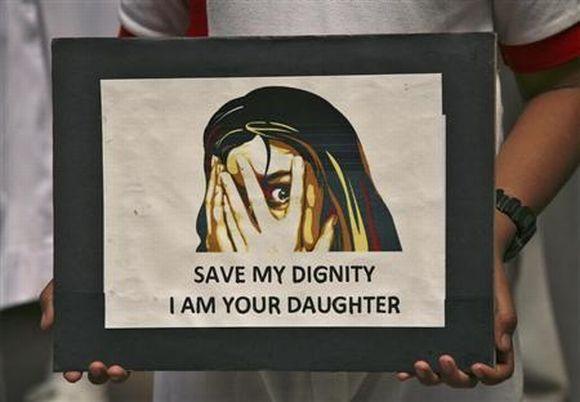 A 32-year-old alleged serial molester, who assaulted at least 25 minors in Mumbai's western suburbs since April last year, was arrested on Wednesday from suburban Khar, police said.
The one-eyed accused, Ayaz Mohammed Ali Ansari, 32, who has 13 FIRs registered against him in Juhu, Santacruz, D N Nagar, Amboli, Versova, Sion, Vakola, RAK Marg and Antop Hill areas, the police said.
The accused was tracked down near Sacred Heart School in suburban Khar on Wednesday evening, Mumbai Police Commissioner Rakesh Maria said.
He has confessed to 24 assaults on minors, of which 13 cases had been reported in various police stations, Maria said.
Ansari has been allegedly active since April last year, targeting minors aged between 7 to 16 years old, Maria said, adding that his last victim was a 13-year-old girl, who was assaulted while she was on her way home from school in suburban Sion on April 7.
On April 9, Maria had directed teams at respective police stations across the city to hunt down the accused, who also allegedly steals mobile phones and gold chains.
In the western suburbs alone, over 40 people with eye defects were picked up for interrogation, but in vain.
All victims were again contacted and a sketch was drawn based on the description given by them, Maria said.
The sketch was circulated across the city and informers were activated.
Later, policemen from the D N Nagar police station received information that a suspect resides in the Gilbert Hill area in suburban Andheri, after which the police reached his house, Maria said.
He could not be located at his house, but was tracked down at suburban Khar around 4.40 pm on Wednesday.
An iPhone was recovered from him, Maria said, adding that he had stolen the phone on Wednesday afternoon.
Ansari was arrested in a theft case in January 2013 by the Malad police station and was in jail for six months, before being released on bail, he said.
Explaining the accused's modus operandi, Maria said he randomly targeted minor girls, saying that he knew their fathers.
After gaining their confidence, he used to take them to isolated spots and assault them, he said.