A major fire broke out in a seven-storey residential building in Kalbadevi area of south Mumbai in the wee hours of Friday, after which at least 50 people were rescued from there, officials said.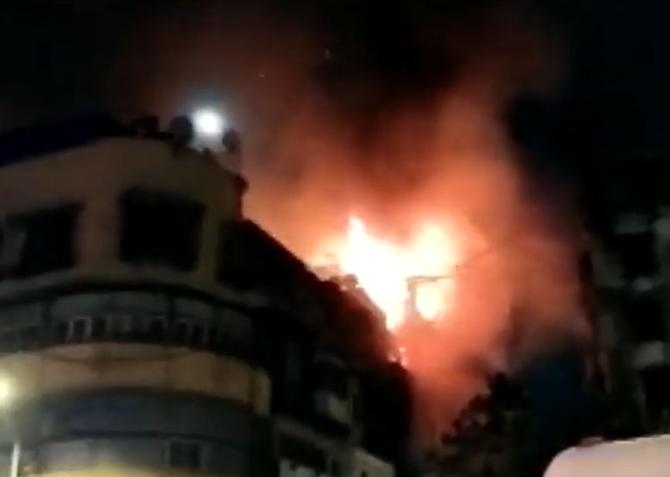 The blaze erupted in White House building located on Dhanji Street near the famous Mumbadevi temple around 1.30 am and one man suffered a minor burn injury in the incident, they said.
"Fifty to sixty people were trapped inside the complex when the fire broke out, but they were safely rescued by the fire brigade personnel using the staircase of an adjoining building," a civic official said.
At least 12 fire engines were engaged in the firefighting operation and the blaze was doused around 8 am after more than six half hours of efforts, he said, adding that the fire engulfed five floors starting from the ground floor.
A 40-year-old man sustained a minor burn injury and a medical team of the 108 emergency ambulance service treated him on the spot, he added.
As some portions of the first and the second floor ceiling along with a part of the staircase fell off, the firefighting operation was carried out from outside the building as a precautionary measure, the official said.
The cause of the fire is being ascertained, he added.