A galaxy of bigwigs from the world of politics, business and Bollywood attended the swearing-in ceremony of the Bharatiya Janata Party government at Wankhede stadium in Mumbai.
Take a look at some of the bigwigs who attended the function.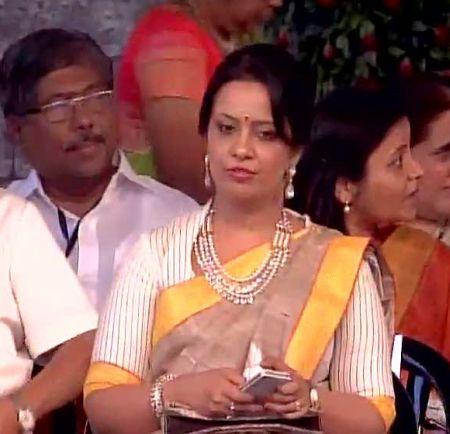 Supporting her husband on this auspicious day, Amruta Fadnavis was present at Wankhede for the swearing-in ceremony. Dressed in her best, she was all smiles as her husband took the oath of office.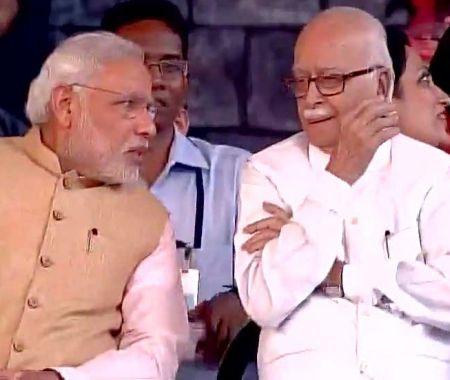 Prime Minister Narendra Modi and party veteran leader LK Advani were seen chatting at the ceremony. Wonder what the conversation was?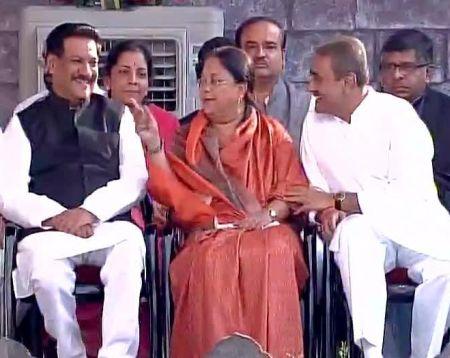 Former Maharashtra CM Prithviraj Chavan was all smiles as he shared a joke with Rajashtan CM Vasundhara Raje and NCP's Praful Patel.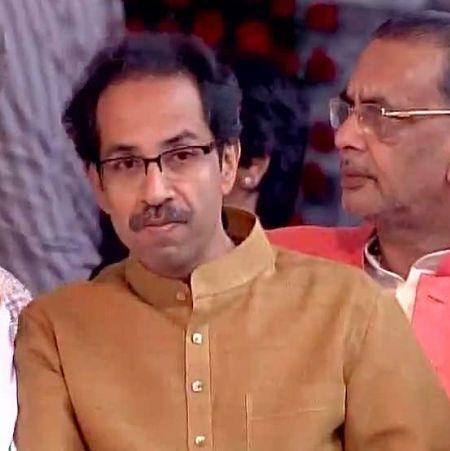 After being invited by BJP president Amit Shah, Sena chief Uddhav Thackeray attended the swearing-in ceremony. Unfortunately, he reached a little after Fadnavis took the oath of office.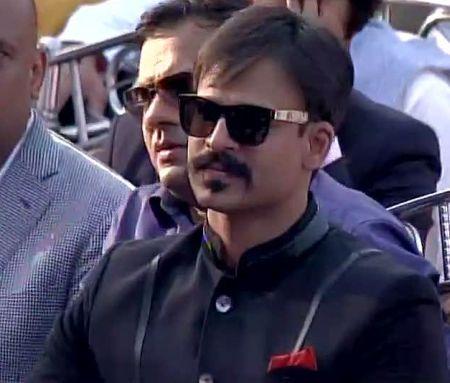 Vivek Oberoi was also seen in the 40,000-strong member crowd at Wankhede. Other celebs such as Poonam Dhillon and Mugdha Godse were also present.