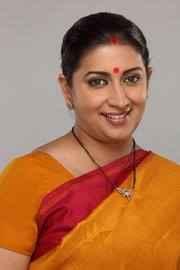 Breaking her silence over her educational qualification controversy, Union Human Resources and Development Minister Smriti Irani on Thursday said "extraneous circumstances" were created to deviate her attention from work and asked the people to judge her by her work.
Irani reacted two days after the Congress launched a broadside against her, questioning her ability to deliver as the HRD minister as she was "not even a graduate".
The 38-year-old television actor-turned politician told reporters that, "Extraneous circumstances have been created to ensure that my attention is deviated from the body of work I have been entrusted with."
Irani said that she has been judged by her organisation with regard to her capacity to deliver on assignments.
"I will humbly request all of you that judge be my work and I will not add anything to the statement that I have made," the minister said.
Irani is at the centre of a raging controversy over her educational qualification after it emerged that she had made contradictory declarations when she contested Lok Sabha elections in 2004 and 2014.
Ever since, Madhu Kishwar, a women's rights activist, raked up a controversy over the fact that Irani, just a 12th pass, has been made HRD minister the issue has only snowballed.

Congress leader Ajay Maken had also taken a jibe at Irani's educational qualification.
"What a Cabinet of Modi? HRD Minister (looking after education) Smriti Irani is not even a graduate! Look at her affidavit at ECI site pg 11," he had tweeted.