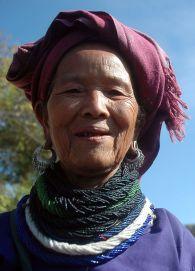 At least 130 living languages as well as near extinct languages of Assam, Meghalaya, Tripura, Nagaland and Manipur have been accounted by a non-governmental organisation.
The survey was the first of its kind since the one by George Grierson a century ago, Peoples Linguistic Survey of India chairperson G N Devy told mediapersons in Guwahati on Wednesday.
The research will be published in volumes with the one for Assam in both Assamese and English, while those for rest of the four states in English, he said.
The volumes would be the first of its kind in the linguistic survey of Indian languages and would depict the cultural and linguistic geography of all the indigenous commuinities of the five NE states.
The articles would be written by people from diverse fields such as academics, medicine and law and will be inaugurated on September 5 in New Delhi, he said.
"Our survey has not been on linguists' perspective or to discover new languages. There are unrecorded languages which have been spoken for 1,500 years ... They are not new languages as linguists have found them now," Devy added.
Image: A tribal woman smiles at Kanmun village in Mizoram
Photograph: Jayanta Dey/Reuters