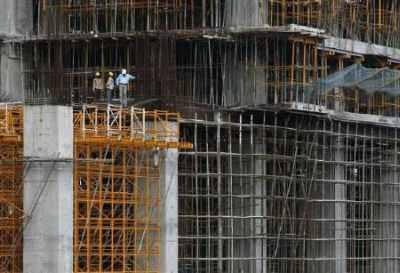 The Bombay high court on Thursday sought affidavits from Maharashtra government, Brihanmumbai Municipal Corporation and Mumbai Cricket Association in reply to a Public Interest Litigation filed by 'Aam Aadmi Party' alleging illegality and irregularity in allotment of land in suburban Kandivli to the MCA.
According to the PIL filed by AAP office-bearers including Mayank Gandhi, the land admeasuring 39,950 square meters was allotted to MCA for training of youngsters in cricket but the association was using it for commercial purposes.
Sharad Pawar, the then president of MCA, had in February 2003 written a letter to the BMC seeking allotment of land in suburban Mumbai for organising coaching of budding cricketers.
In reply, the corporation wrote immediately, saying, that it was considering allotting the plot to MCA, and on February 10, 2003 the allotment was sanctioned on adoption basis whereby the MCA could only maintain, beautify and manage the plot and not construct anything except a store room and watchman cabin.
In April 2004, the MCA sought the agreement to be converted to caretaker basis which would enable it to develop gymkhana, club, stadium, swimming pool, recreation ground and so on. This was granted in May 2005 and an agreement was executed on June 11, 2012.
"Open spaces are property of citizens and are being arbitrarily and manipulatively given away to organisations owned by politicians. There has been no application of mind while allotting the land to MCA. Municipal plot cannot be given on lease, adoption or caretaker basis to any private party. The civic body has allotted a huge chunk of land on a mere request made by Sharad Pawar instead of calling for tenders," the PIL alleged.
A division bench of Chief Justice Mohit Shah and Justice M S Sanklecha today directed the MCA, the state government and the BMC to file their replies within three weeks.
The PIL has sought for the June 2012 agreement to be stayed and a direction to be issued to MCA to hand over possession of the land to the civic body.