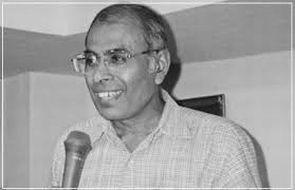 With no headway in the police probe into the killing of anti-superstition activist Narendra Dabholkar nearly a month ago, a Public Interest Litigation has sought transfer of the case to the National Investigation Agency
The PIL, filed by former journalist Ketan Tirodkar before the Bombay high court, is likely to be heard on Thursday. Accusing the Pune police of carrying out a flawed probe, the petition said that Dabholkar had been receiving threats for quite some time and the Maharashtra Government was aware of this.
The Pune police could have prepared a threat perception report and monitored his movements, it said. The government need not wait for the person's approval for providing him/her with security, and about 90 per cent of the persons who are provided security do not really need it, it adds.
Dabholkar was shot dead in Pune on August 20 by some unidentified persons. The PIL claims that Pune police have come across some information about the possibility of involvement of astrology practitioners, against whom Dabholkar was about to start an agitation.
It suspected that these people were in touch with Hindu right wing extremists who blamed Dabholkar for hurting Hindu religious sentiments, it says. The PIL cites the example of Malegaon blast case, where Maharashtra police "acting on conventional notions of Muslim involvement" booked "innocent" persons, and the "real" culprits, members of a Hindu extremist group, were held only after the NIA took over.