Back in the thick of action, former Indian Premier League boss Lalit Modi will be in his element now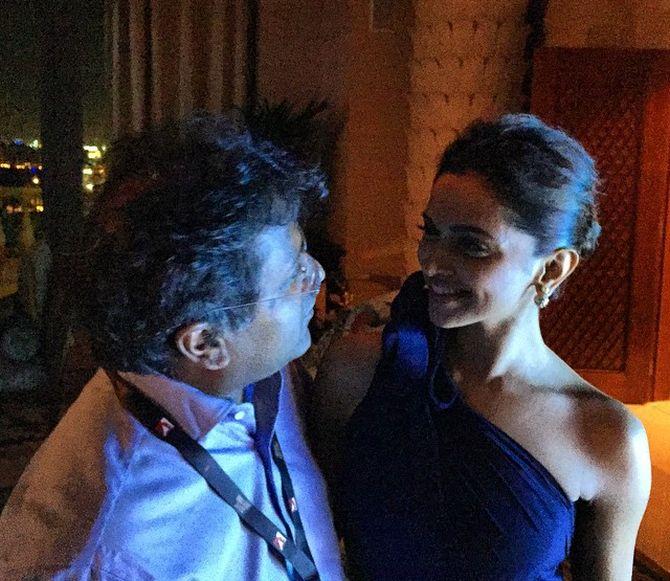 Former IPL boss with Bollywood's Deepika Padukone at a party in Dubai last October. Photograph: @lalitkmodi/Instagram

There is nothing Lalit Modi likes more than being in the limelight. While whole of India convulsed over the revelations that Foreign Minister Sushma Swaraj and Rajasthan Chief Minister Vasundhara Raje had quietly extended favours to Modi, who is wanted in India for investigation into alleged financial impropriety, the 49-year-old son of KK Modi, and grandson of Gujar Mal Modi, was in sunny Montenegro. Once the camera set rolling, he fielded questions with confidence, he cast his net of allegations wide (Rupert Murdoch and P Chidambaram were responsible for the controversy) and he dropped names (Sharad Pawar, Parful Patel et al) with impunity.


But that's how Modi has always been. Remembering their days together in Mumbai when they were a lot younger, Yash Birla called him in his 2014 autobiography, On a Prayer, "the playboy who partied it up and managed to charm everyone with his suave smoothness". Three days after his wife, Minal, had gone through cancer treatment in Portugal last year, the couple was seen partying at Ibiza.
Though Modi's father owns a mid-sized company called Godfrey Phillips, which is into tobacco and tea, and another smaller one called Indofil Chemicals, he chose to chart his own course. In 1993, he started Modi Entertainment Network to launch Walt Disney's television content in India. He subsequently became a distributor for ESPN in the country.
Modi burst into the national scene in 2008 with the launch of the Indian Premier League, a mix of cricket, glamour and tamasha. It was hailed as the greatest innovation to come out of India, along with Tata Motors' ultra-cheap car, the Nano.
The money was big. It gave local cricketers, especially those who could not make it to the national team, good reason to pursue the game. The role of IPL in boosting domestic cricket cannot be overstated. A great property and a great brand got created from scratch. The Board Of Control For Cricket In India became rich beyond imagination, which gave it outsized influence in world cricket.
As Modi was its commissioner, a camera would follow him around during the tournament. He would show up with various sets of beautiful people at matches as well as after-match parties. He would travel from one match venue to another in a private jet. Modi wore his success on his sleeve.
And then the cookie crumbled. In 2010, two new IPL franchises were announced, Pune and Kochi. Modi, on the social media, gave out the names of the shareholders of the Kochi franchise, which led to the resignation of then junior foreign minister, Shashi Tharoor. Soon, Modi was removed as the IPL commissioner and suspended from the BCCI. The Enforcement Directorate launched an investigation of money laundering against him, which allegedly pertains to the award of the media rights for IPL.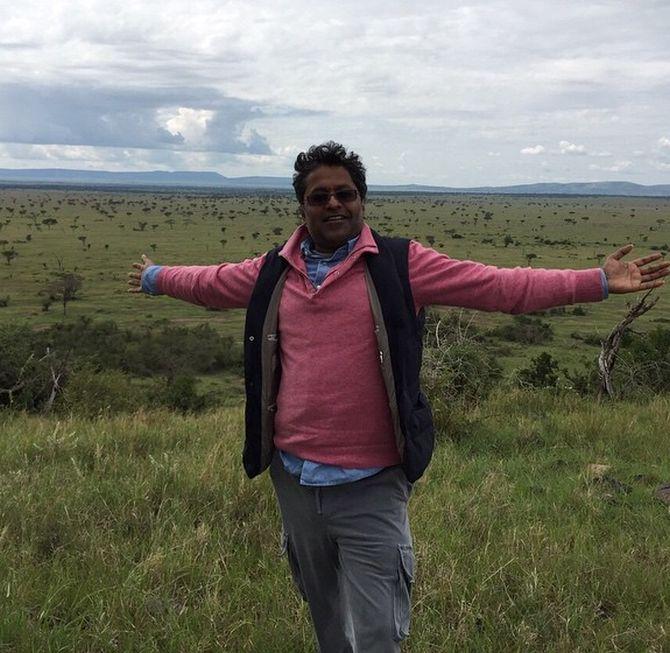 Modi at the Serengeti National Park in Tanzania. Photograph: @lalitkmodi/Instagram

That's when Modi relocated to London. The Indian government revoked his passport, but it was restored to him by the courts. He continued to serve on the Godfrey Phillips board, a position he gave up last month, and would participate in meetings of the family council through video link. Modi's links with his family in India always remained strong. (His step-daughter is married into the Burman family.)
The Modi affair is also about the internal politics of the Bharatiya Janata Party. At least two leaders of the party have called the "leaks" about his links with Sushma Swaraj an internal hit job -- she is after all the only member of the old guard in the cabinet. But her detractors' plans may have got foiled after the Rashtriya Swayamsevak Sangh came out strongly in her support.
The Vasundhara Raje part of the story is no less convoluted. In her first term as the chief minister of Rajasthan, Modi was known to be very close to her -- almost an extra-constitutional authority. At that time, Modi is even said to have invested in a venture floated by Raje's son, Dushyant Singh. After returning to power in 2013, Raje reportedly turned cold towards Modi. There could also be some friction between Raje and the BJP leadership in New Delhi because her request to induct Dushyant in the cabinet was ignored. Is this why no senior BJP leader came to her defence, unlike in the case of Sushma Swaraj?
There are wheels within wheels. One thing you can be sure of: Modi will be in his element now that he is back in the thick of the action.