On Sunday, all hell broke loose when it was revealed that External Affairs Minister Sushma Swaraj had helped former Indian Premier League chief Lalit Modi acquire travel documents on 'humanitarian grounds' to attend to his wife who was undergoing treatment for cancer in Portugal last year.
However, it seems Portugal has not been the former IPL commissioner's only port of call. His Instagram and Twitter feeds show Modi been living the high life with celebrities like Naomi Campbell, Paris Hilton and Kevin Spacey in the past 10 months or so.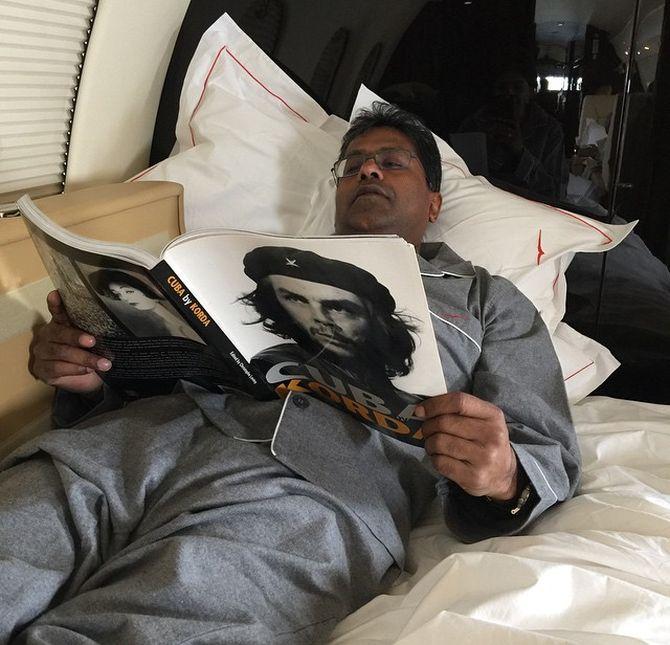 Lalit Modi lounged in a jet after his holiday to Havana. He captions the image "What a fabulous trip to Havana, Cuba to celelbrate Minal Modi with close family and friends only. Thank you all for making it from far ends."
The sun, beach and the good times.. There's no living like Lalit Modi. "Had a most wonderful day @amanpuri, Phuket, Thailand in the ultimate resort in the word," says the former IPL boss.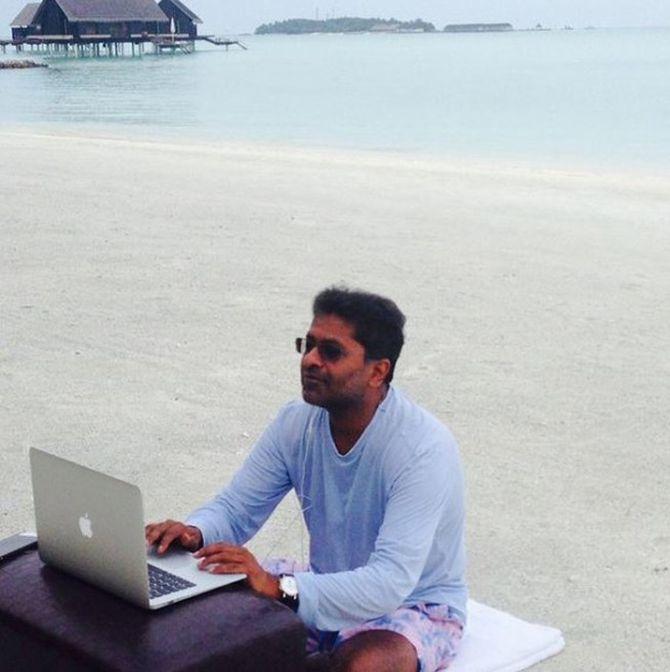 I like to live life king size, says the former IPL boss. Here Modi is giving a Skype interview to journalist Rajdeep Sardesai. What a #beautiful spot to do the interview from #oneandonlyreethirah (Maldives), says Modi on Instagram.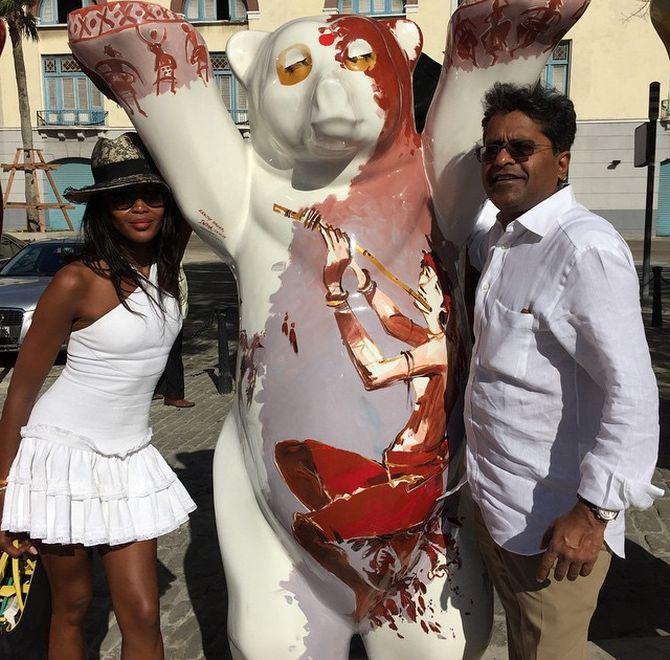 Want a bear hug? The former IPL chief poses with supermodel Naomi Campbell at the Indian Bear in Havana, Cuba, around six months ago.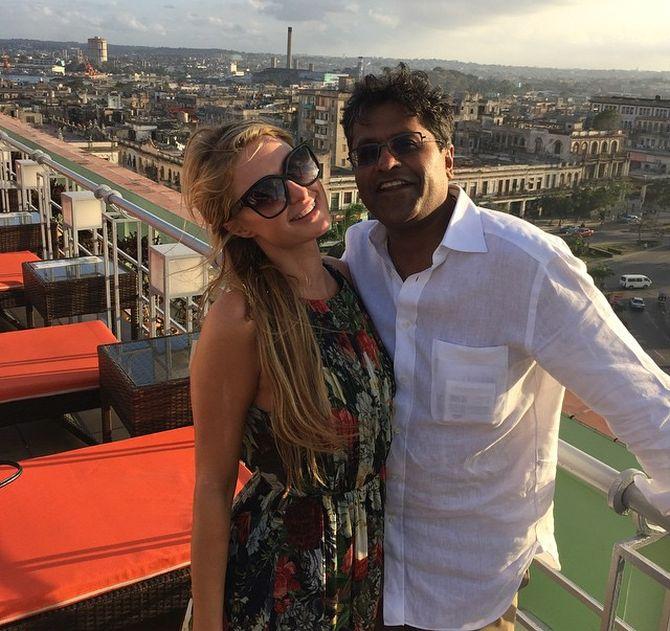 Now 'that's hot! Lalit Modi is all smiles as he poses with Hilton heiress Paris atop the Saratoga hotel in Havana, Cuba.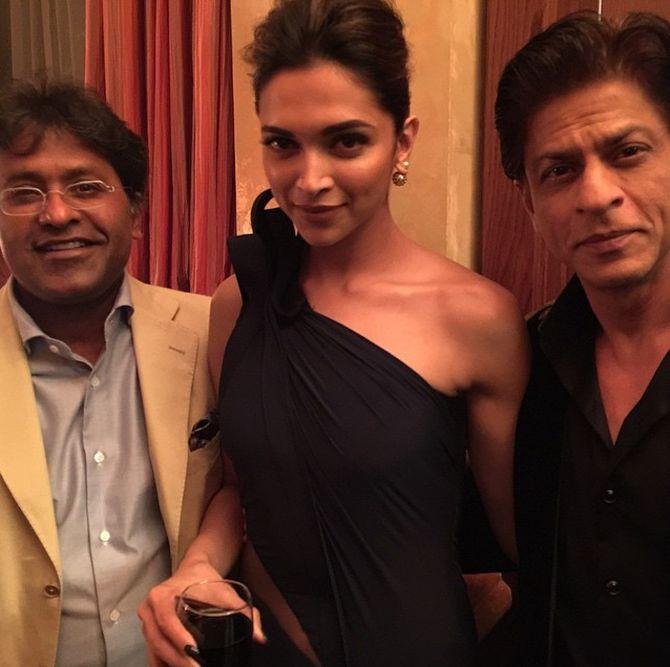 Hum Indiawale! The former IPL chief poses with Deepika Padukone and Shahrukh Khan at the world premiere of Happy New Year in Dubai last year.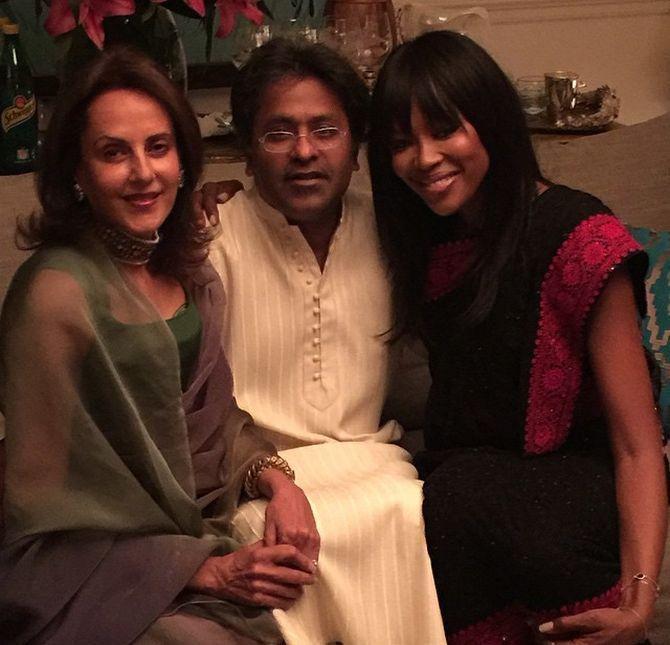 Enjoying Diwali with wife Minal and supermodel Naomi Campbell at their home in London.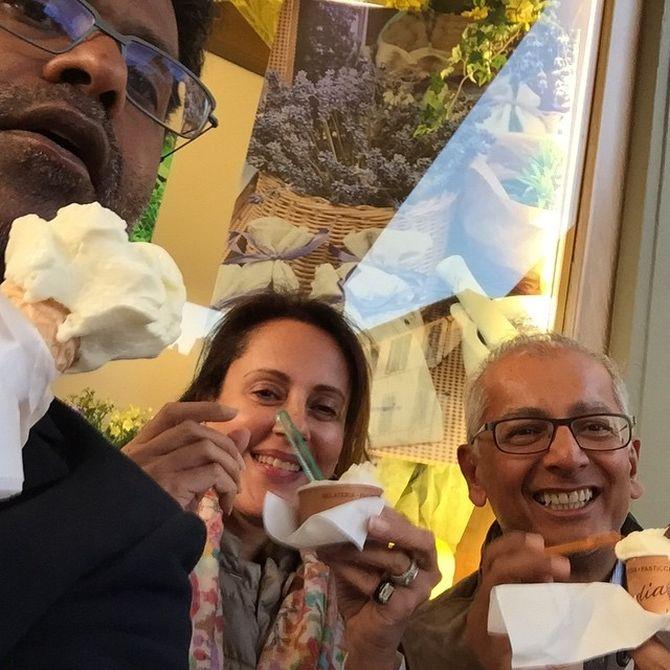 Ice-cream time! Lalit Modi and his wife Minal enjoy some scrumptious ice-cream while on their visit to Florence. That's Jay Mehta (aka actress Juhi Chawla's husband) with them joining in the fun.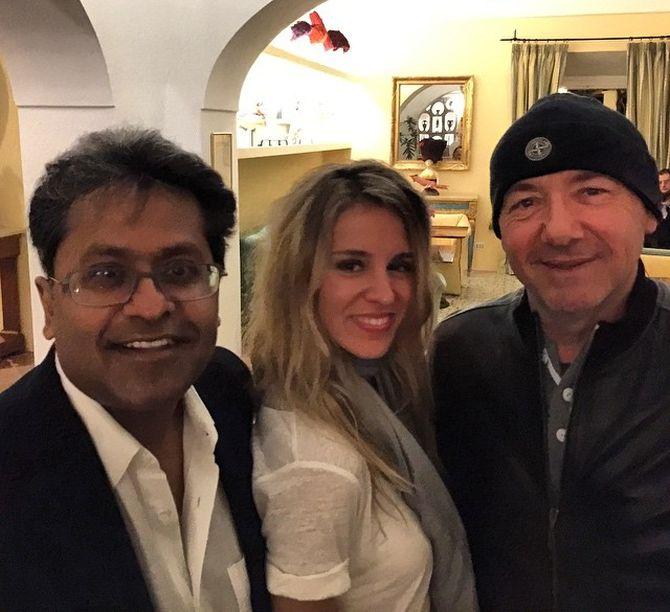 That's the high-flying Lalit Modi with Hollywood superstar and actor of TV show House of Cards Kevin Spacey in Italy. The beauty in the middle? Modi's hostess, Alejandra Silva Friedland.
Lalit Modi is no stranger to selfies. In Turkey to celebrate the wedding of Natasha Narang with Yash Goenka, Modi takes time out to click a selfie with his son-- Ruchir -- and Avanti Goenka.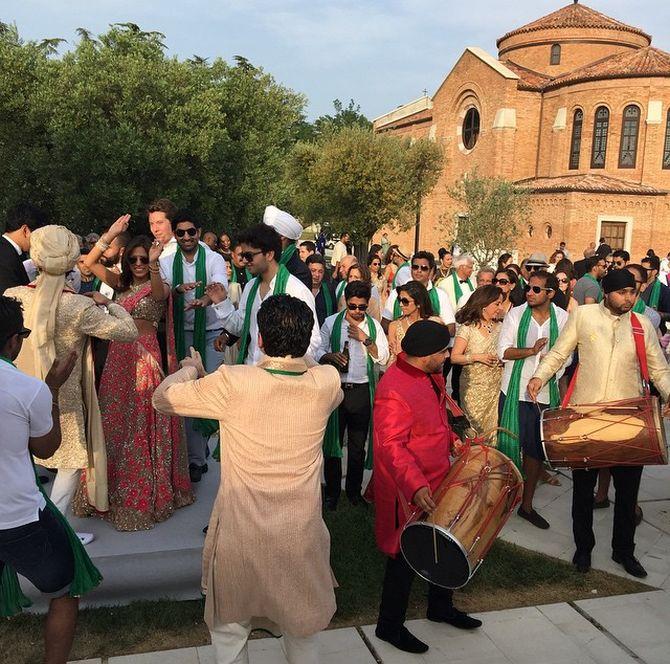 And amidst all the hoopla in India over Sushma Swaraj easing his foreign travel, Lalit enjoys the great 'Big Indian wedding' in Venice.
Photographs: @lalitkmodi/Instagram
REDIFF RECOMMENDS: