Union Minister Kiren Rijiju on Wednesday flew on board a Sukhoi-30 MKI aircraft, joining an elite list of dignitaries who have undertaken a sortie on the frontline fighter jet.
Rijiju, 44, took off from Indian Air Force's Halwara base in Punjab and flew for about 30 minutes in the supersonic jet, which can go up to the height of 56,800 feet at a maximum speed of 2,100 km per hour.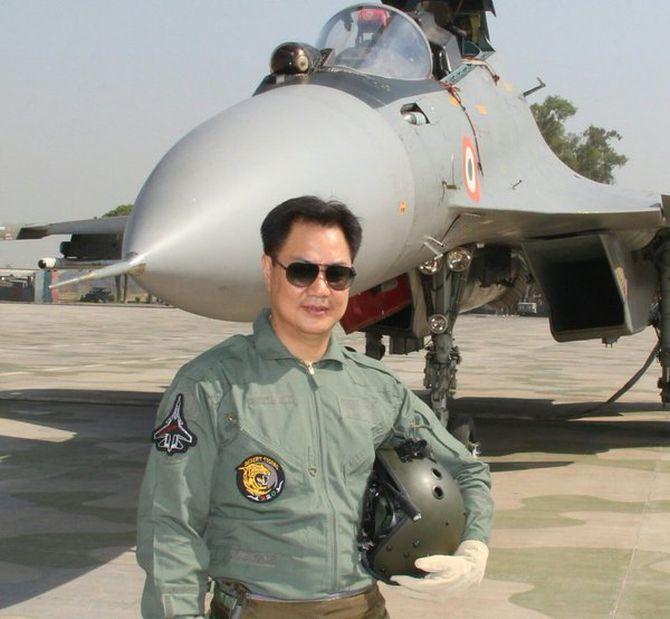 "Sukhoi flying brought me closer to IAF team at Halwara Air Force Station. Salute to brave pilots for securing our sky," the Union minister of state for home affairs said after the sortie.
Rijiju joined the list of dignitaries who had cruised in the aircraft that include former Presidents late A P J Abdul Kalam and Pratibha Patil and former Defence Minister George Fernandes.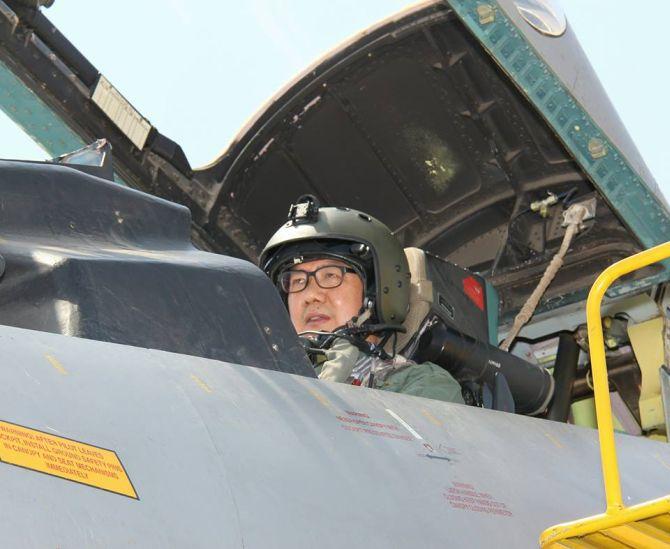 Rijiju occupied the co-pilot's seat along with an experienced top notch fighter pilot of the IAF.
Sources said a few days ago Rijiju had undergone a successful medical fitness test.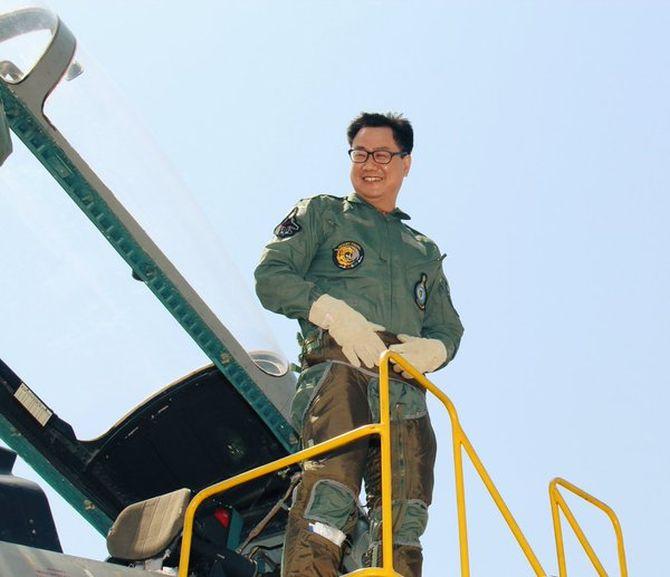 The minister wore a jump suit and a special eye-gear so that he could comfortably undertake the high-altitude sortie.
Rijiju under took the sortie following a request by IAF chief Air Chief Marshal Arup Raha, sources said.
Images: Kiren Rijiju flies Sukhoi-30 MKI. Photographs: Kiren Rijiju/Facebook