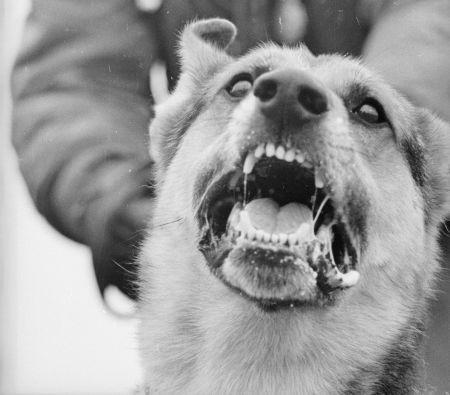 The Kerala government on Friday virtually brushed aside Union minister Maneka Gandhi's opposition to its proposal to cull violent dogs, saying it will go ahead with its resolve to check dangerous canines even as three more children were injured by stray dogs.
"There is no change in the state government's decision to tackle violent street dogs," Local Administration Minister K T Jaleel said, reacting to Gandhi's statement that the move to cull the dogs was "unlawful and unscientific".
The government is contemplating how to overcome the problems caused by the street dogs and sterilisation process will be also strengthened, he told reporters in Kottayam.
"Violent dogs would be handled the way they should be handled," he said, noting each person would have an opinion on the law in this regard.
However, the minister said the wishes of animal and environmental lovers also would be taken into consideration.
Taking a dig at Gandhi, Jaleel said, "How can people talk about being humane to animals when they did not have compassion towards human beings. First of all one needs to have love towards fellow human beings.
"It is not our policy to kill dogs...What we are contemplating is how to overcome the problems," he added.
In the wake of the recent death of a 65-year old woman who was attacked by a pack of dogs, the government has announced steps, including culling violent dogs.
Meanwhile, stray dog attacks continued in different parts of the state with three children, including a five-year old boy, suffering injuries due to dog bites in Thrissur district last night.
The children were undergoing treatment at the MedicalCollegeHospital in Thrissur, police said.
In a related development, Stray Dog-Free Movement, an outfit campaigning against stray dog menace, asked the state government to take immediate steps to cull violent dogs.
Its Chairman and industrialist Kochouseph Chittilappilly said the outfit would write to Prime Minister Narendra Modi detailing the dangers posed by stray dogs in the state.
The stray dog menace has became a major issue in the state following the death of the 65-year-old woman after being attacked by dogs at coastal hamlet Pullivilla near Thiruvananthapuram last week.
According to a report submitted in the Supreme Court recently in a connected case, more than one lakh people in Kerala have been bitten by dogs in 2015-16.
The report has also said there were about 2.5 lakh street dogs in the state.