Ten Indian Air Force aircraft was pressed into service to transport to hospitals the seriously injured in the major fire mishap at the Puttingal Devi temple which has claimed over 100 lives on Sunday.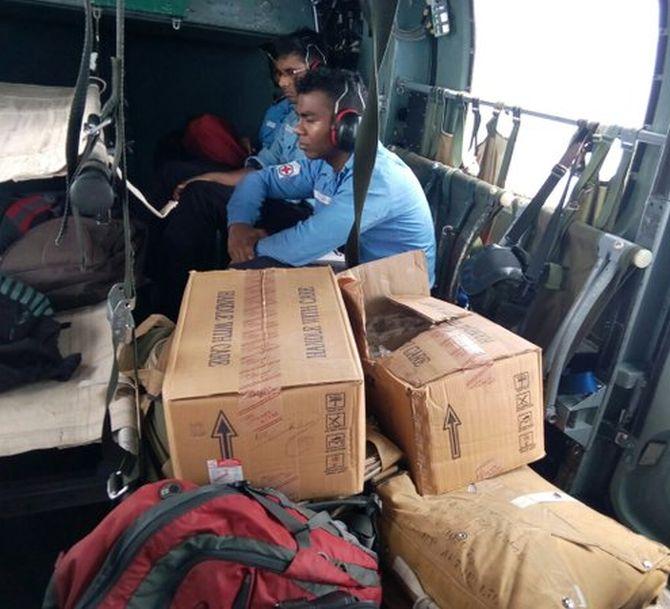 The Indian Air Force is making all out efforts to transport the victims as soon as possible to the nearby hospitals at Kollam and Thiruvananthapuram, a defence statement said.
A total of 10 transport aircraft and helicopters have been pressed into service.
All the aircraft have been deployed in Air Ambulance role to ferry the victims to nearby hospitals, it said.
The aircraft are operating in close coordination with local civil authorities under overall command of Southern Air Command at Thiruvananthapuram as the Nodal Operational Centre to provide succour to the affected people, it said.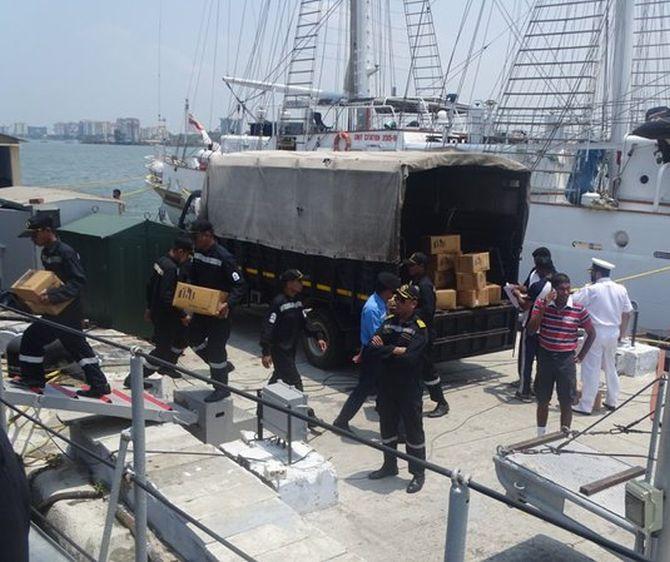 National Disaster Response Force teams from Arakkonam near Chennai in Tamil Nadu and medical teams are also being brought to provide timely medical relief to the victims.
One hundred and two people were killed and over 280 injured in a major fire that broke out in the PuttingalDeviTemple complex early Sunday morning during a display of fireworks for which there was no permission from authorities.
One additional dornier and two chetaks are also being pressed into service. Two ships Kabra and Kalpeni were also pressed into service.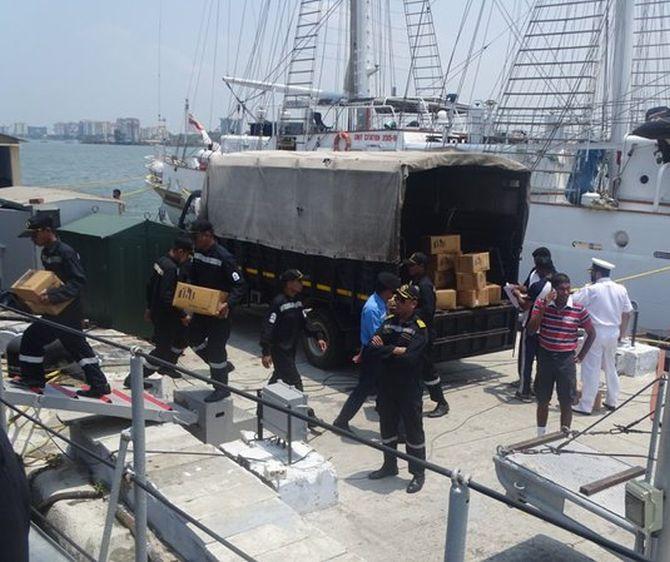 Image: Navy and Air Force officials rush with medical aid to the temple site after 102 people were confirmed dead. Photograph: @SpokespersonMoD/Twitter