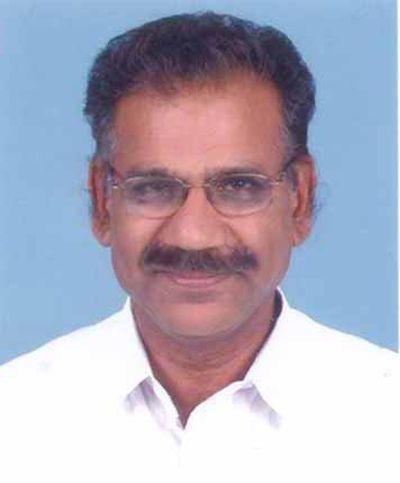 In a major embarrassment to the 10-month-old Communist Party of India-Marxist-led Left Democratic Front government in Kerala, Transport Minister A K Saseendran on Sunday resigned over an allegation of sexual misconduct after the leakage of his purported phone talks with a woman.
Saseendran, 72, is the second minister of the Kerala government to quit after Industries Minister E P Jayarajan, who resigned over charges of nepotism triggered by the appointment of his two close relatives to top posts in the state public sector units.
The resignation comes at a time when the ruling party and the opposition Congress-led United Democratic Front are busy campaigning for the April 12 Malappuram bypoll, necessitated following the death of Indian Union Muslim League leader E Ahamed.
Mangalam channel, which launched its operations on Sunday, dropped a bombshell this morning by releasing an audio clipping, purportedly a telephone conversation of Saseendran speaking in sexual undertones to a woman.
The minister, who was in Kozhikode, immediately cancelled all his public programmes, called a press meet at around 3 PM and announced his resignation.
Saseendran said his resignation should not be seen as an acceptance of guilt.
"I am sure that I have not done anything wrong. At the same time the pride of the party and the government has to be protected. My resignation is to uphold the political morality," he told reporters at Kozhikode.
Maintaining that he harboured no complaints against anyone, Saseendran said, "I do not thing I have wronged anyone. There is need to find out the rights and wrongs. Let the chief minister order a probe by any agency.. a proper probe will prove my innocence."
This is an unceremonious exit for the five-time MLA and a senior leader of the Nationalist Congress Party, who became a minister for the first time and held the portfolios of Road Transport, Motor Vehicles and Water Transport.
Elected from Elathur in the 2016 assembly polls, he was also an MLA in 1980, 1982, 2006 and 2011.
Reacting to the development, Chief Minister Pinarayi Vijayan said the allegations were 'serious' and a decision would be taken after examining all facts.
Opposition leader in the assembly Ramesh Chennithala said it is shameful that a minister had to resign on such grounds from the government, which rode to the power promising protection to women and children.
"The truth needs to come out. The report has shocked everyone," Chennithala told reporters in Thiruvananthapuram.
Bharatiya Janata Party state President Kummanam Rajasekharan hit out at the minister, saying all Keralites need to hang their heads in shame over the allegations.