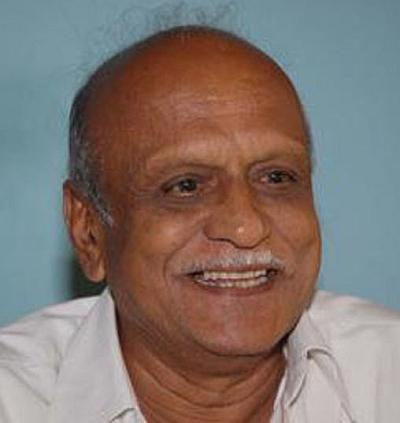 Looking for possible links, Karnataka police, probing the murder case of Kannada scholar M M Kalburgi, on Tuesday questioned Sanatan Sanstha activist Samir Gaikwad arrested in connection with the murder of Communist leader and rationalist Govind Pansare.
Superintendent of Police of Karnataka CID S Rajappa along with other officials grilled Gaikwad in connection with the Kalbugi murder case, an official of Special Investigation Team said.
On Monday, another senior officer of Karnataka CID conducted some preliminary enquiries regarding the possible links the hardline outfit with murder of Kalburgi, he said.
Gaikwad was arrested from Sangli on September 16 in connection with Pansare's murder by the SIT of Maharashtra Police probing the case.
"Gaikwad could be handed over to Karnataka Police as per decision of the local court," the official said, adding Gaikwad's police custody ends on Wednesday.
"Police have also launched a manhunt for Pravin Limkar, a suspect in 2009 Madgoan blast case, along with Rudra Patil and Sarang Kulkarni (also suspected accused in Madgaon blast case)," a police officer said on condition of anonymity.
The official added that police are also probing the role of a woman who had attended a meeting in January in Sankeshwar, Karnataka, where the plan to murder Pansare was suspected to have been hatched.
Pansare, 82, and his wife Uma were shot at by two motorcycle-borne youths on February 16 near their home here. Pansare died four days later at the BreachCandyHospital in Mumbai while his wife survived the attack, suffering injuries that crippled her.
Kalburgi, who often courted controversies with his outspoken stand on various issues including idol worship, was shot dead at point-blank range by two unidentified men at his residence in Dharwad on August 30.