Israeli Foreign Minister Eli Cohen on Tuesday said he would cut short his three-day visit to India in view of a "security update" he received on his arrival in New Delhi regarding Tel Aviv's operation against a militant group in Gaza Strip.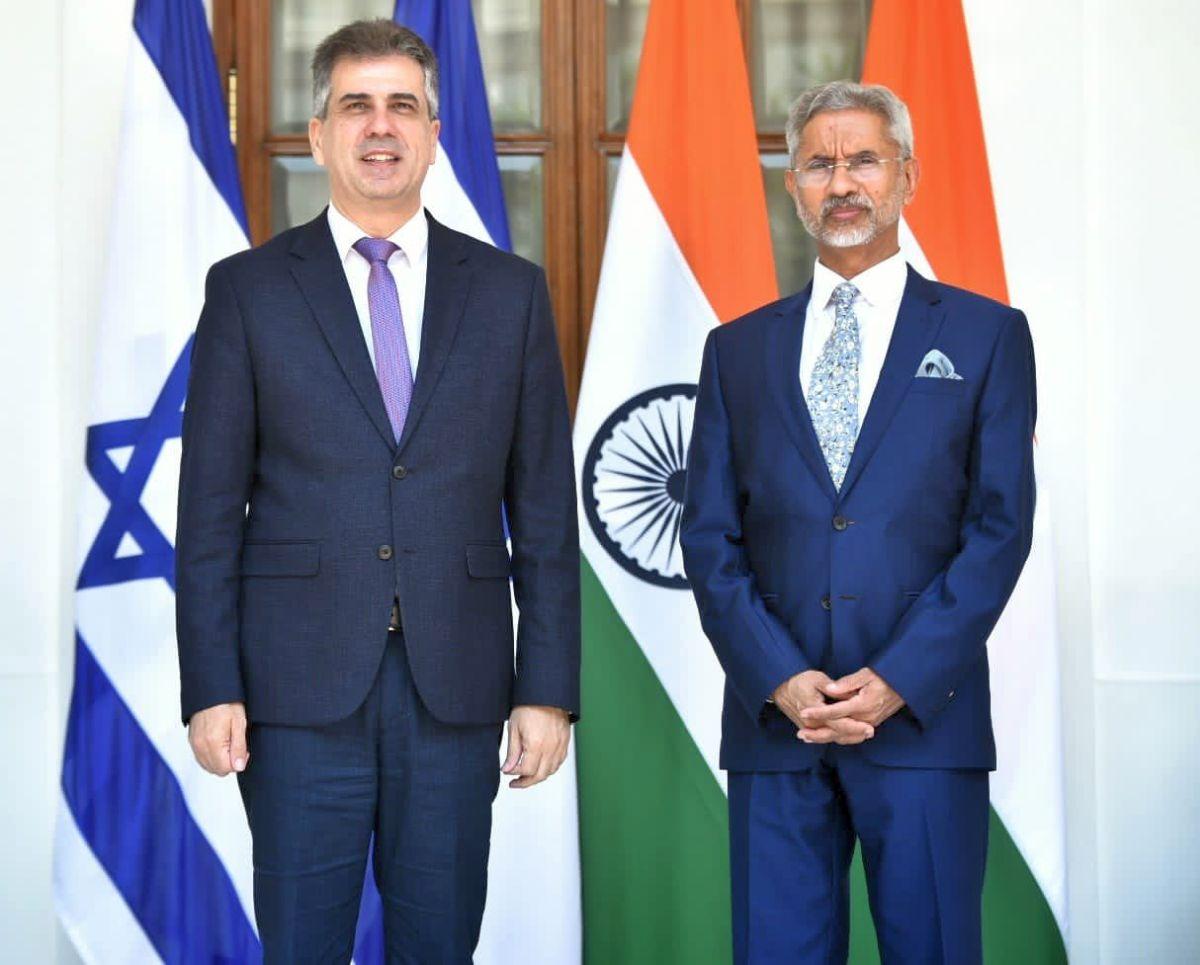 The visiting Israeli minister, who held wide-ranging talks with his Indian counterpart S Jaishankar focusing on the expansion of bilateral ties in various key areas including trade, investment, defence and agriculture, said he will return home after meeting Prime Minister Narendra Modi on Tuesday.
In an address at the India-Israel Business Forum, Cohen said he would raise with Prime Minister Modi the issue of the free trade agreement between the two countries.
"I believe it can boost our relations," he said.
Jaishankar after his talks with Cohen tweeted,"productive and wide-ranging discussions with Foreign Minister @elicoh1 of Israel this afternoon. The main pillars of our Strategic Partnership - Agriculture, Water, Defence & Security - are taking our ties forward. New agreements in water & agriculture today underline the potential to do more."
He also said that apart from discussing cooperation in high tech, digital & innovation, as also connectivity, mobility tourism, finance, and health, they also noted the progress in I2U2 and cooperation in multilateral forums.
"Exchanged perspectives on our respective regions, Ukraine and Indo-Pacific. Initialed an agreement in the area of mobility," Jaishankar added.
Shortly after Cohen arrived in Delhi, the Israeli Foreign Ministry said he will leave for Tel Aviv after calling on Modi.
"Foreign Minister Eli Cohen landed a short while ago in New Delhi, the capital of India, and as soon as he landed he received a security update," the Israeli Foreign Ministry said in a statement.
"In light of the events in Israel, Foreign Minister Cohen decided to cut short his diplomatic visit to India and return to Israel after the meeting with Indian Prime Minister Narendra Modi that will take place today," it said.
According to reports from Tel Aviv, Israel has launched a major military offensive targeting some militants in the Gaza Strip.
At least 12 Palestinians, including three commanders of the militant group Islamic Jihad, have been killed in the air strikes, they said.
"A short while ago I landed in India for a very important strategic and political visit. I am receiving constant updates from Israel on the situation and I hope to meet today with the Indian Prime Minister, and after that will shorten my visit and go back to Israel," Cohen said.
It is the third high-level visit by senior Israeli officials in less than three months, coming in quick succession after Knesset (Israeli parliament) speaker Amir Ohana's trip at the end of March-early April and also Economy Minister Nir Barkat's visit to India last month.
Cohen is accompanied by a business delegation.
People familiar with Cohen's visit said earlier that his trip is also set to prepare the ground for Israeli Prime Minister Benjamin Netanyahu's trip to India later this year.
In January, Modi invited Netanyahu to visit India at an early date.
The Israeli prime minister visited India in 2018. His visit to India in 2019 was called off due to scheduling issues. Both sides were working on a plan for his visit to India in 2021 but that did not materialise as he was ousted from power in June of that year.
Netanyahu came back as the prime minister in December after his Likud party formed a coalition with some other parties following the elections
The ties between India and Israel have been on an upswing in the last few years in a range of sectors including defence, agriculture and water management.
In January, Prime Minister Narendra Modi had a telephonic conversation with his Israeli counterpart Benjamin Netanyahu during which both leaders agreed on the potential for further strengthening bilateral strategic cooperation.