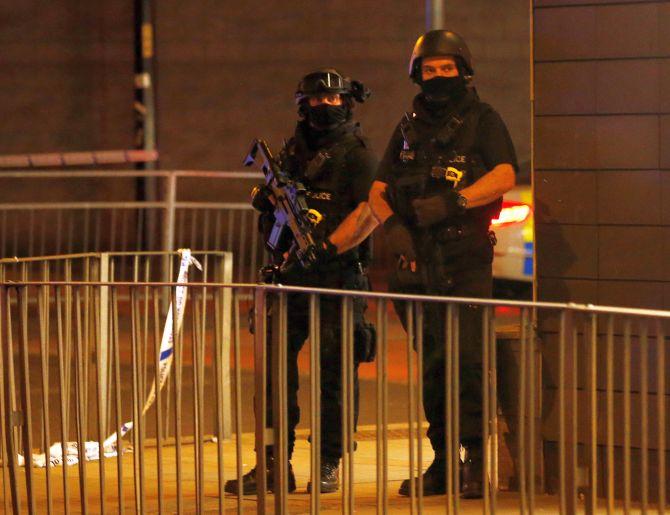 Islamic State supporters celebrated on social media the explosion at an Ariana Grande concert in Manchester that has killed at least 22 people and left another 59 injured.
Social media accounts linked to Islamic State supporters were posting messages supporting the deadly incident Monday night at the sold-out 21,000-capacity Manchester Arena.
While the dreaded terrorist group has not claimed responsibility for the explosion, nor have any others, but police said they were investigating the incident as a terrorist attack.
Twitter accounts affiliated to Islamic State have used hashtags referring to the blast to post celebratory messages, with some users encouraging similar attacks elsewhere.
Some messages described the attack as an act of revenge in response to air strikes in Iraq and Syria.
"It seems that bombs of the British airforce over children of Mosul and Raqqa has just came back to #Manchester," one user named Abdul Haqq said on Twitter, in reference to the Iraqi and Syrian cities held by the militants where a US-led coalition, of which Britain is a member, is conducting air strikes.
The incident marks the worst terrorist attack on UK soil since the July 2005 London bombings in which 52 people killed.
Image: Armed police officers stand next to a police cordon outside the Manchester Arena. Photograph: Andrew Yates/Reuters