Afghan refugees held a demonstration in New Delhi on Tuesday, September 14, against the Taliban and Pakistan's interference in Afghanistan.
Afghans in different parts of the world have held protests since the Taliban entered Kabul on August 15.
On September 7 and 8, Afghans in Kabul protested against Pakistan's interference in their country's affairs -- just as ISI chief Lieutenant General Faiz Hameed was in the Afghan capital negotiating the formation of an interim government with leaders of different Taliban factions.
Both Kabul protests were crushed by the Talibs, the September 8 more brutally with two journalists being detained and beaten mercilessly.
Please click on the images for a better look.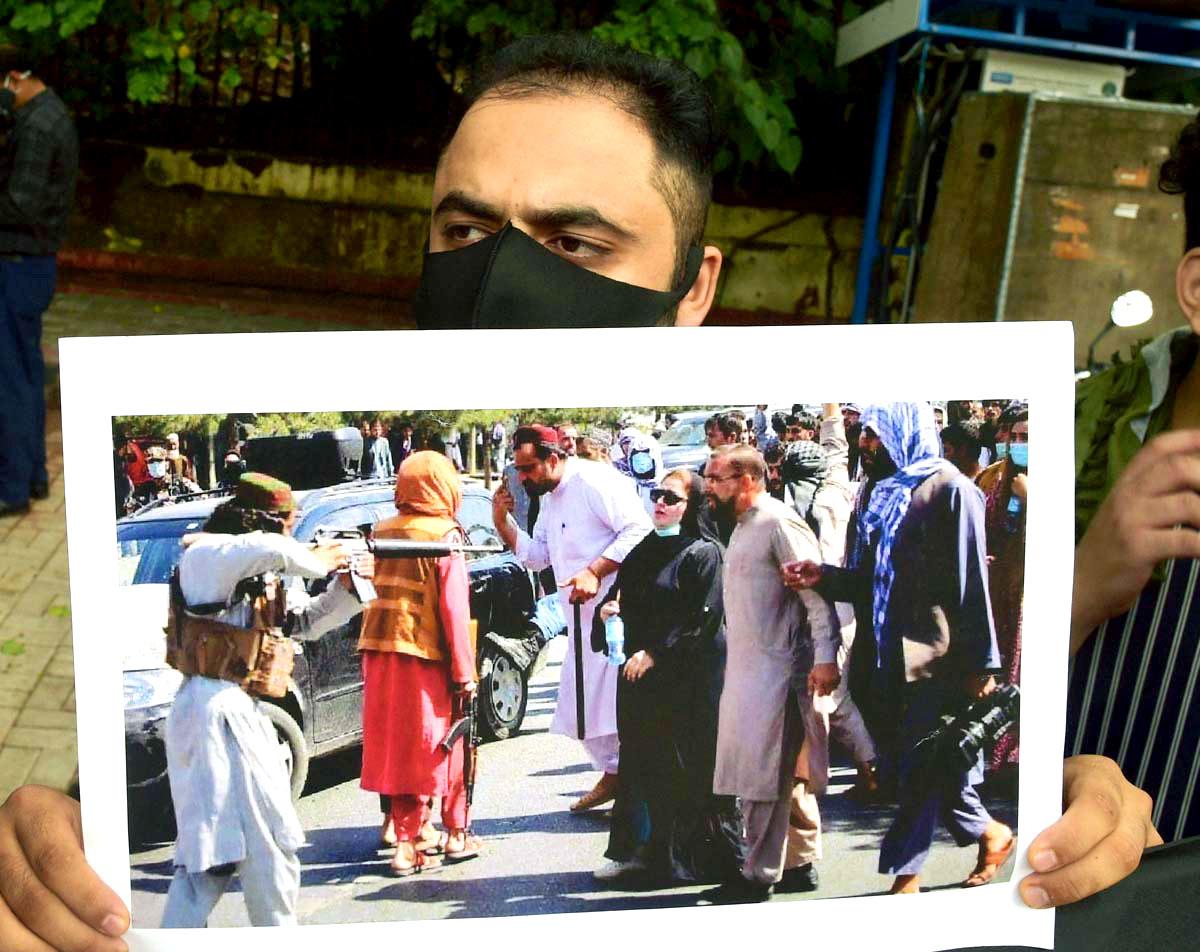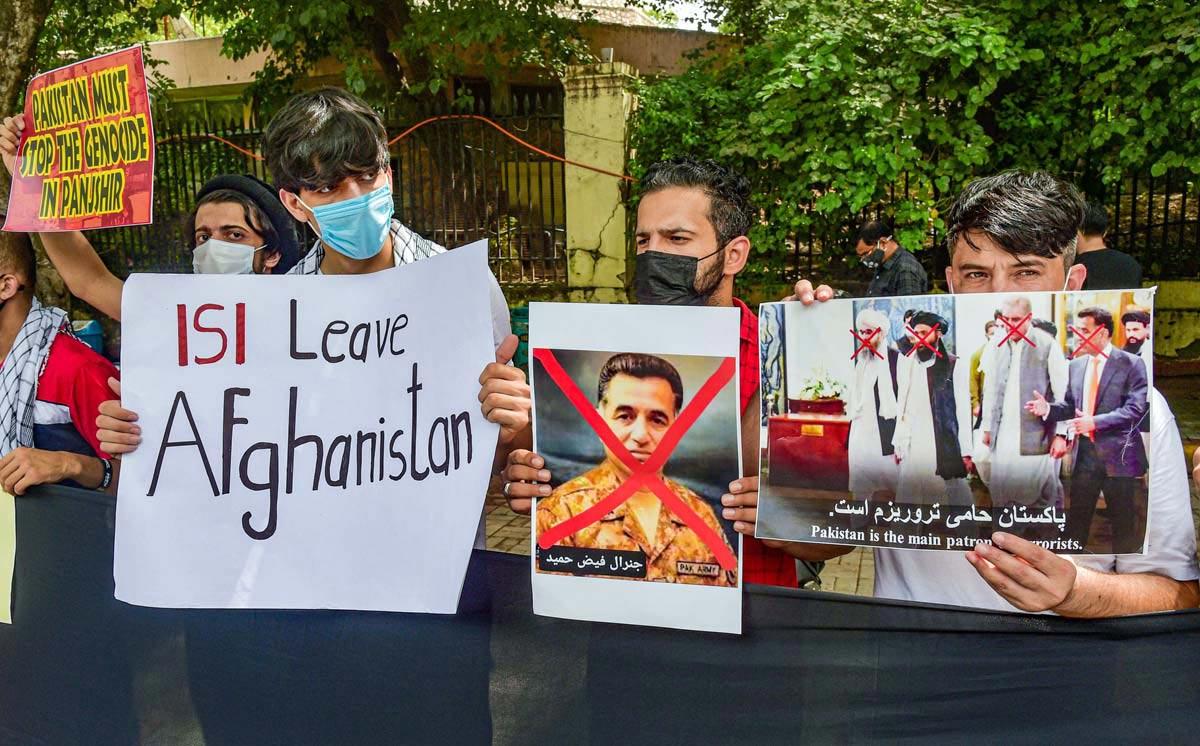 IMAGE: Afghans hold placards against Pakistan's interference in Afghanistan.
ISI chief Lieutenant General Faiz Hameed is the man with the cross on one of the placards. Photograph: Shahbaz Khan/PTI Photo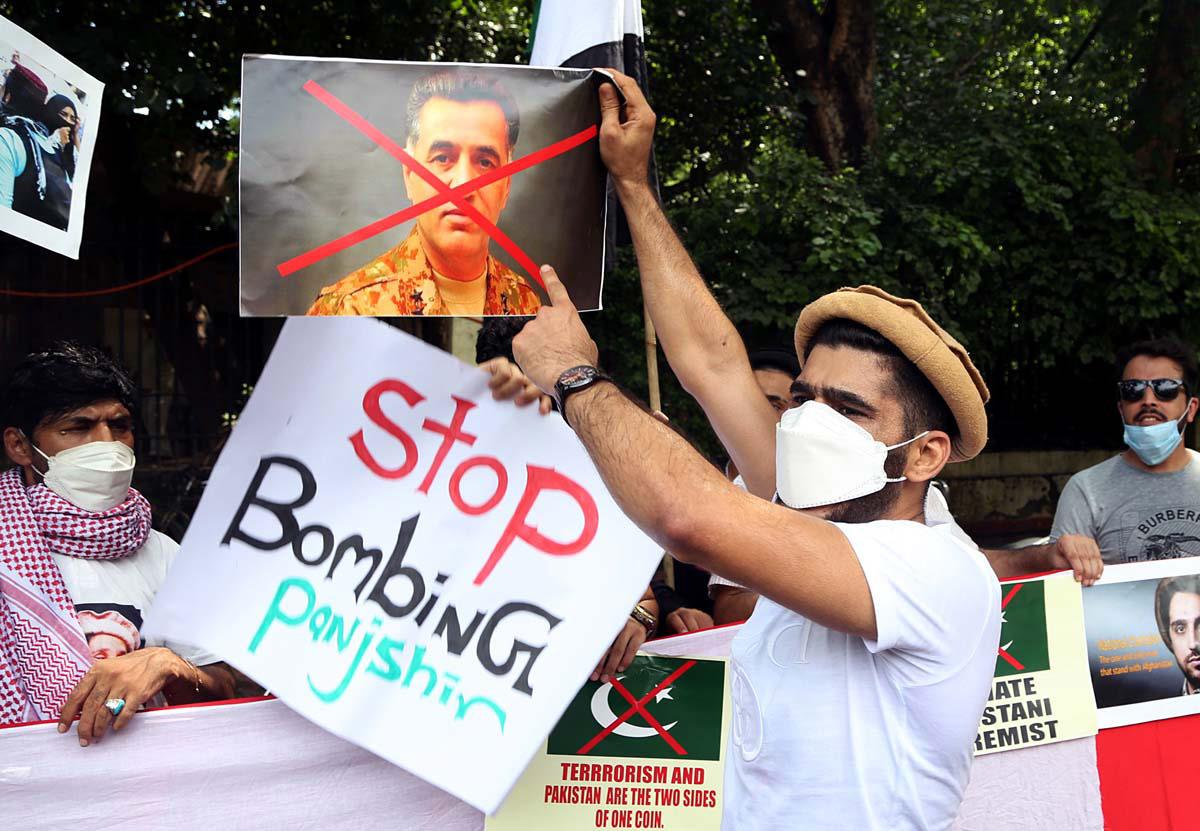 IMAGE: Afghans protest the airstrikes by Pakistani fighter jets in Panjshir province in support of the Taliban. Photograph: ANI Photo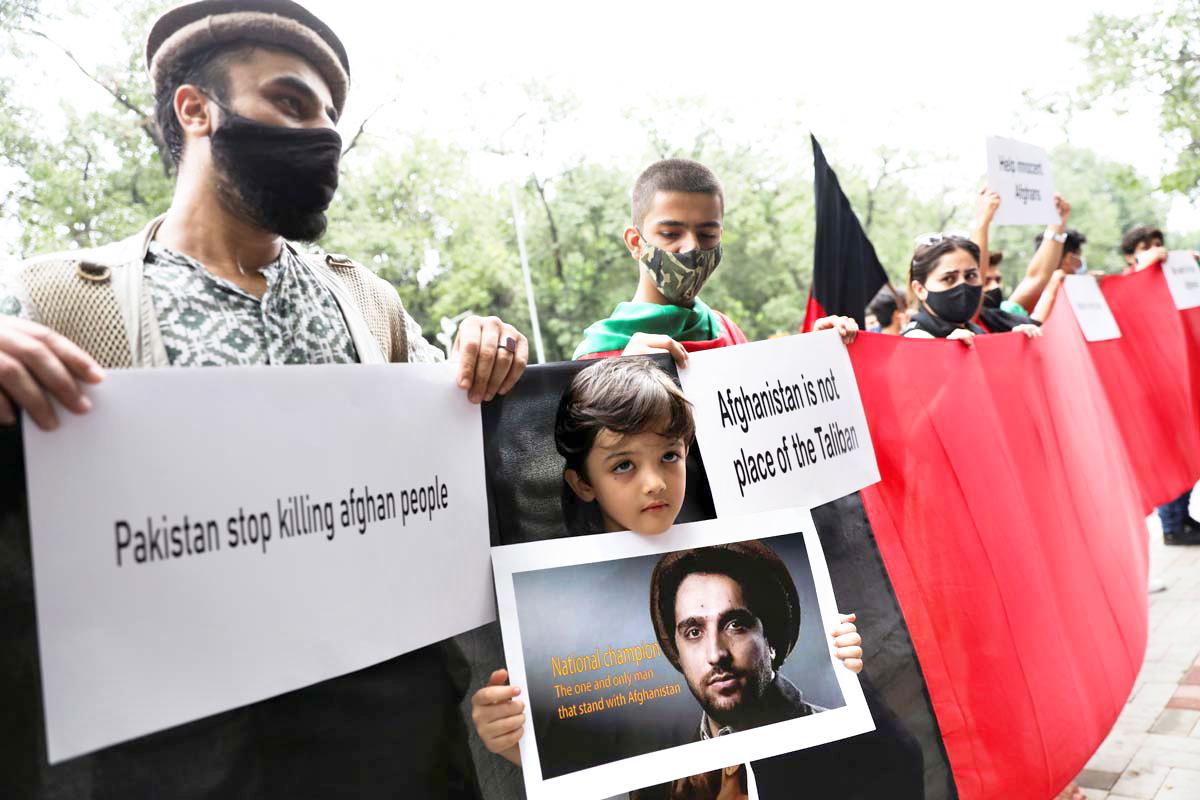 IMAGE: A child holds a placard with a picture of Ahmad Massoud, the son of the legendary Afghan anti-Taliban commander Ahmad Shah Massoud who was assassinated by al-Qaeda on September 9, 2001. Photograph: Anushree Fadnavis/Reuters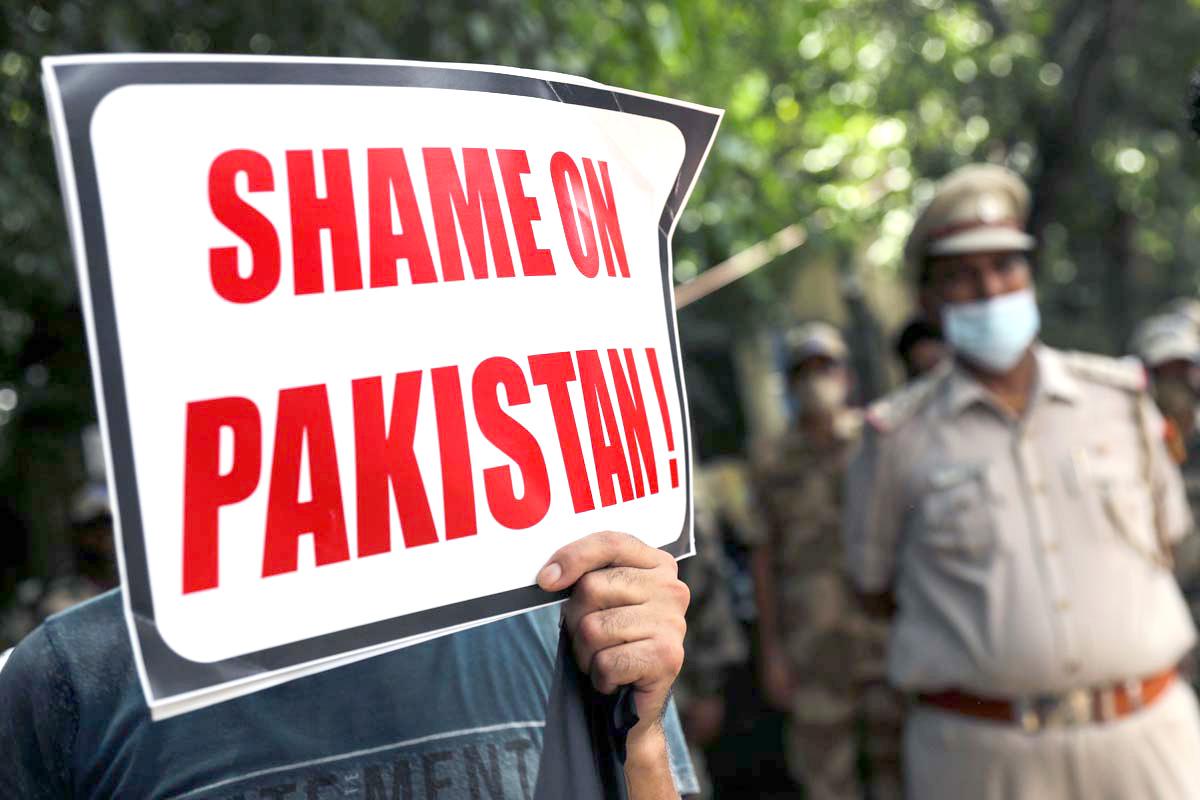 IMAGE: Another view of the September 14, 2021 protest in New Delhi. Photograph: Anushree Fadnavis/Reuters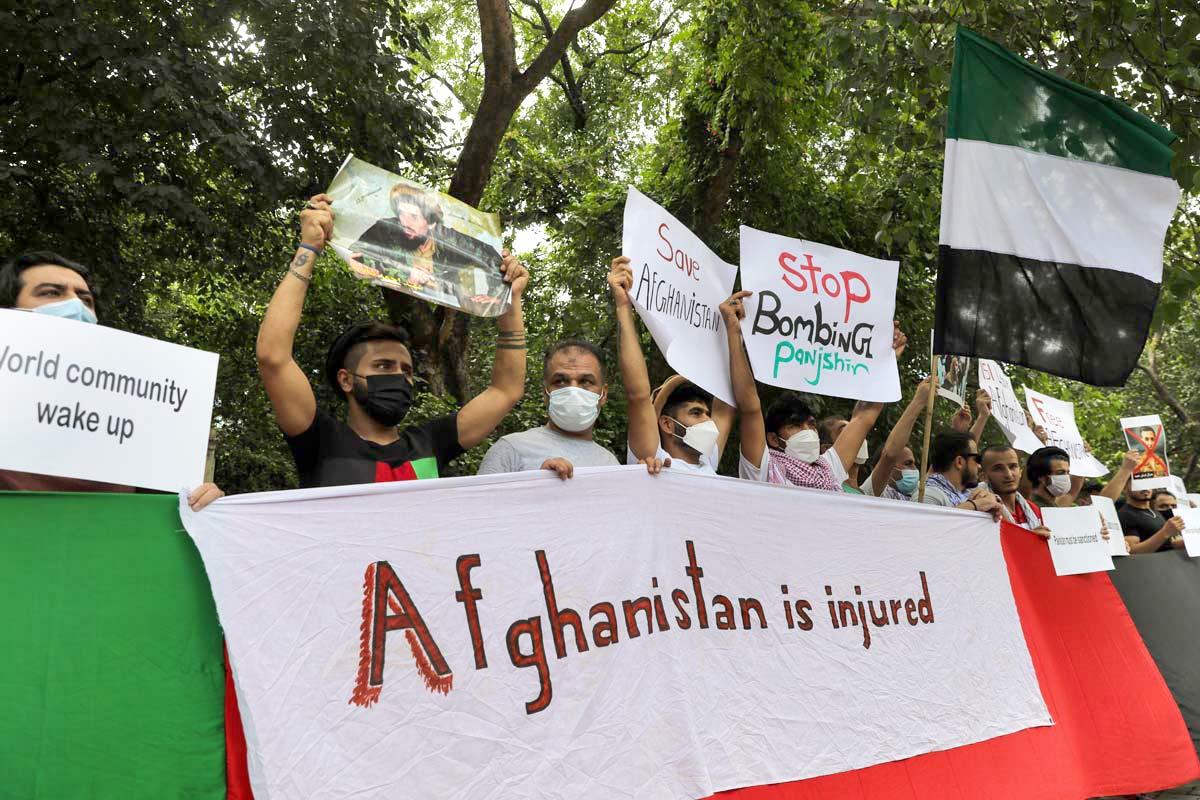 IMAGE: The Afghan protestors said they want the world to wake up and see the mayhem caused in Afghanistan by Pakistan. Photograph: Anushree Fadnavis/Reuters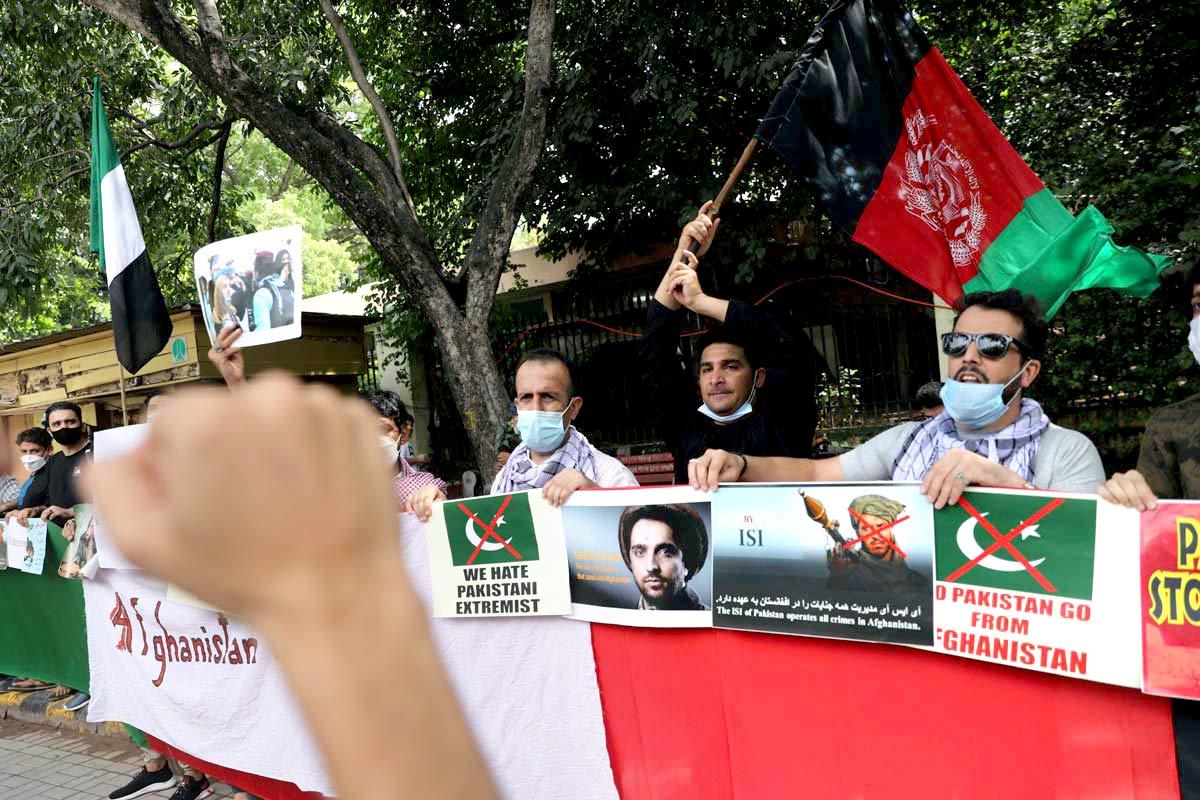 IMAGE: Afghan refugees wave the Afghan national flag, which no longer flies atop the presidential palace in Kabul.
On September 11, 2021, on the 20th anniversary of the 9/11 atacks, the Taliban replaced the Afghan flag atop the presidential place with their white flag. Photograph: Anushree Fadnavis/Reuters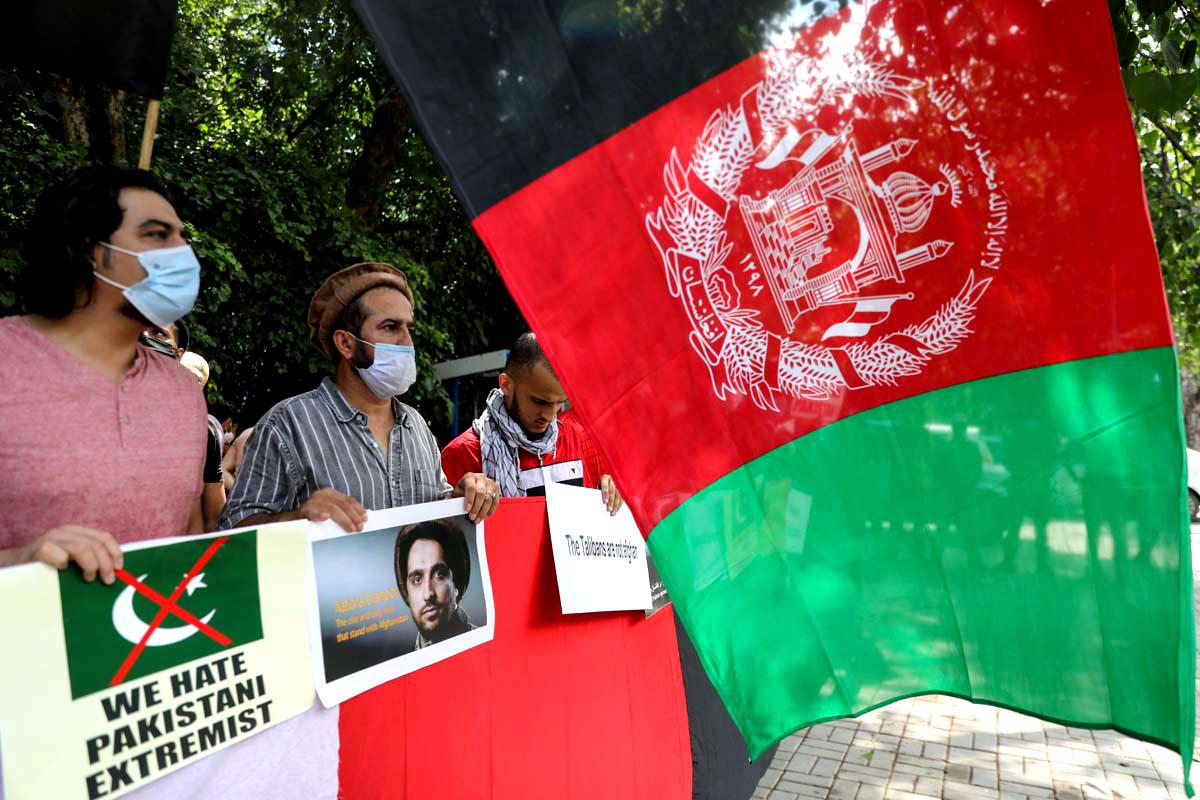 IMAGE: This is the second protest in a week by Afghan refugees based in Delhi against the Taliban and their patrons in Pakistan. Photograph: Anushree Fadnavis/Reuters
Photograph curated by Manisha Kotian/Rediff.com
Feature Presentation: Aslam Hunani/Rediff.com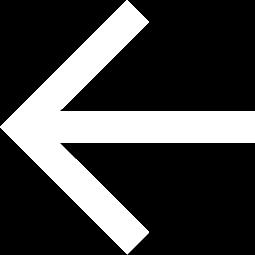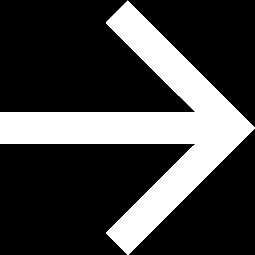 X