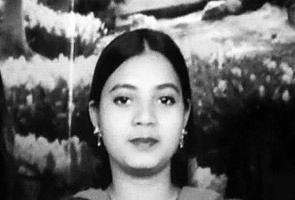 Suspended Indian Police Service officer N K Amin, an accused in the Ishrat Jahan encounter case, on Wednesday moved the Gujarat high court against the special Central Bureau of Investigation court's order rejecting his bail plea.
On July 9, the CBI court had refused him bail. Amin, suspended deputy superintendent of police, had contended that the charge sheet filed by the CBI in the encounter case was incomplete, so he must be granted bail by default.
Bail is granted by default if the charge sheet is not filed within the stipulated period after the arrest. Additional chief judicial magistrate H S Khutwad had stated in his order that the default bail plea has to be filed after 90 days, and that too if charge sheet is not filed, which was not the case here.
The argument that the filed charge sheet was incomplete does not hold water, he had said. Amin's appeal in the high court contends that his bail plea was filed on 91st day of his arrest, so it was not premature.
It also claims that under Criminal Procedure Code, if charge sheet does not have necessary details, the accused gets the right to be released on bail.
Amin was arrested on April 4. On July 3, the CBI filed the charge sheet against seven police officers including Amin, accusing them of murder and criminal conspiracy with regard to encounter killing of 19-year-old Ishrat, Javed Sheikh alias Pranesh Pillai, Zeeshan Johar and Amjad Ali Rana on the outskirts of Ahmedabad in 2004.
Amin is accused of abducting Ishrat and Sheikh from Vasad two days prior to the killing, and firing the shots during the so-called encounter.
Earlier, five others -- G L Singhal, Tarun Barot, J G Parmar, Bharat Patel and Anaju Chaudhary -- were granted bail as the CBI failed to file charge sheet within 90 days of their respective arrests.