The National Security Advisor and Intelligence Bureau chief worked their sources in Saudi Arabia and Syria to persuade the ISIS terrorists to talk to the Indian government. Vicky Nanjappa/Rediff.com reports.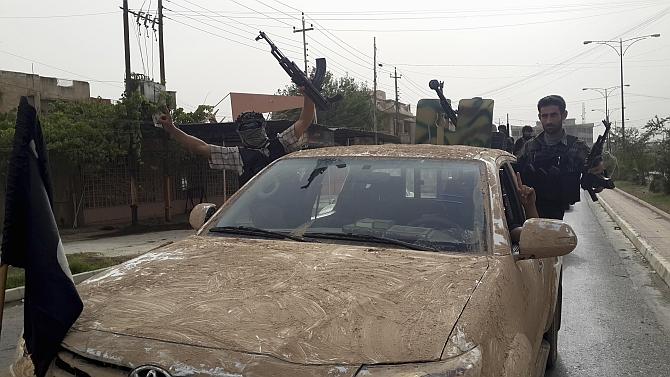 National Security Advisor Ajit Doval played a key role in the safe return of hundreds of Indians held hostage in Iraq by Islamic State of Iraq and Syria terrorists.
With the Ministry of External Affairs finding it difficult to make contact with the terrorists, Doval stepped in to get the trapped Indians out.
Doval, Intelligence Bureau Director Asif Ibrahim and Research and Analysis Wing chief Alok Joshi traveled to Iraq between June 23 and 25. They discovered that the otherwise brutal ISIS did not intend to hurt the Indians held hostage.
The terrorists did not want the Indians to leave, but did not plan to antagonise a foreign country.
Doval, a former Intelligence Bureau director himself, used his sources to get the ISIS talking.
Sources told Rediff.com that the Indian team in Iraq with the Indian ambassador's help gathered intelligence at record speed on the ISIS and its agenda.
At first they did not know what the ISIS wanted. When they discovered that the group did not have an anti-India agenda, they worked on contacts who could intervene.
The Indian troubleshooters could not risk asking the Iraqi government for help as that would antagonise the Sunni-dominated ISIS which is violently hostile to the Shia-led government in Baghdad. So they turned to groups in Saudi Arabia and Syria that supported the ISIS and requested them to intervene.
While Doval traveled to Syria, Ibrahim and the MEA tapped sources in Saudi Arabia and got them to intercede with the ISIS.
It took a week to get the ISIS talking.
It was decided that the trapped Indians would be allowed to leave Iraq safely in a phased manner. Sources said no money exchanged hands during the discussions with the ISIS.
The entire operation was kept under wraps. The NSA advised the government not to let information get out. Doval wanted the government to assure the families of the trapped Indians that their kin were safe.
Before embarking on his secret mission Doval, typically, said he was confident of a swift resolution to the problem.
Image: ISIS terrorists celebrate on vehicles seized from Iraqi security forces. Photograph: Reuters