The Islamic State terror group has threatened Britain with suicide bombings in a new video released as British MPs voted to extend airstrikes to Syria earlier this week.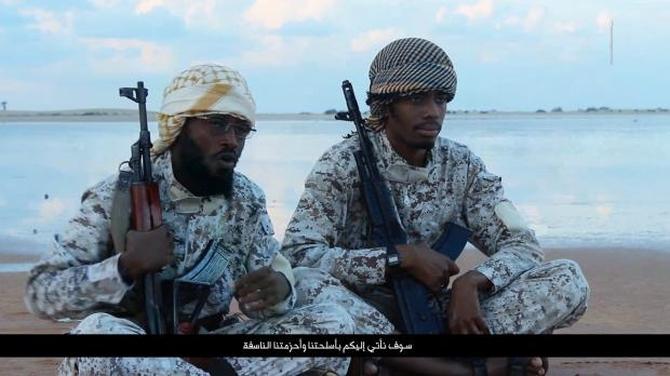 "The revenge has started and the blood will flow. France was the beginning," warns the propaganda video released on Wednesday, the day MPs voted to extend airstrikes to Syria.
In the footage, a fighter wielding an AK-47 and wearing an explosives belt praises the Paris attackers, who murdered 130 people, as "martyrdom-seeking lions who stormed the capital of France", The Sunday Times reported.
Speaking in English, the fighter tells members of the anti-ISIS coalition in Syria and Iraq to back off or "there will be no safety in this world from our guns, from our bullets and from our explosives".
Meanwhile, counter-terrorist police in the West Midlands said this weekend that they are examining links between Abdelhamid Abaaoud, the ringleader of the Paris attacks, and potential associates in Birmingham.
This follows reports that "several people" from the city are suspected of being in contact with Abaaoud, a Belgian-Moroccan, and his gang before the Paris massacre on November 13.
One of the gunmen is said to have travelled to Britain this year and visited Birmingham and London.
Phone calls were also made to Birmingham ahead of the massacre.
Marcus Beale, assistant chief constable of West Midlands police, said: "(We are) working hand-in-hand with counter-terrorism colleagues in London and security services to provide support to the French and Belgian investigations and of course to address any associated terrorism threat to the UK."
European intelligence officials warned last week that ISIS has chosen Britain as its next target and has ordered British recruits returning from Syria to carry out a new atrocity.
About 400 jihadists are believed to have come back to the UK, the newspaper reported.
Keith Vaz, chairman of the House of Commons home affairs committee, said all of them needed to be "carefully monitored".
He said: "Following the Paris attacks, our focus must be on the returning jihadists."
Security around the royal family has reportedly been increased after last Wednesday's Commons vote in favour of airstrikes in Syria.
MPs who backed the bombings -- some of whom have received death threats -- are also expected to get improved security.